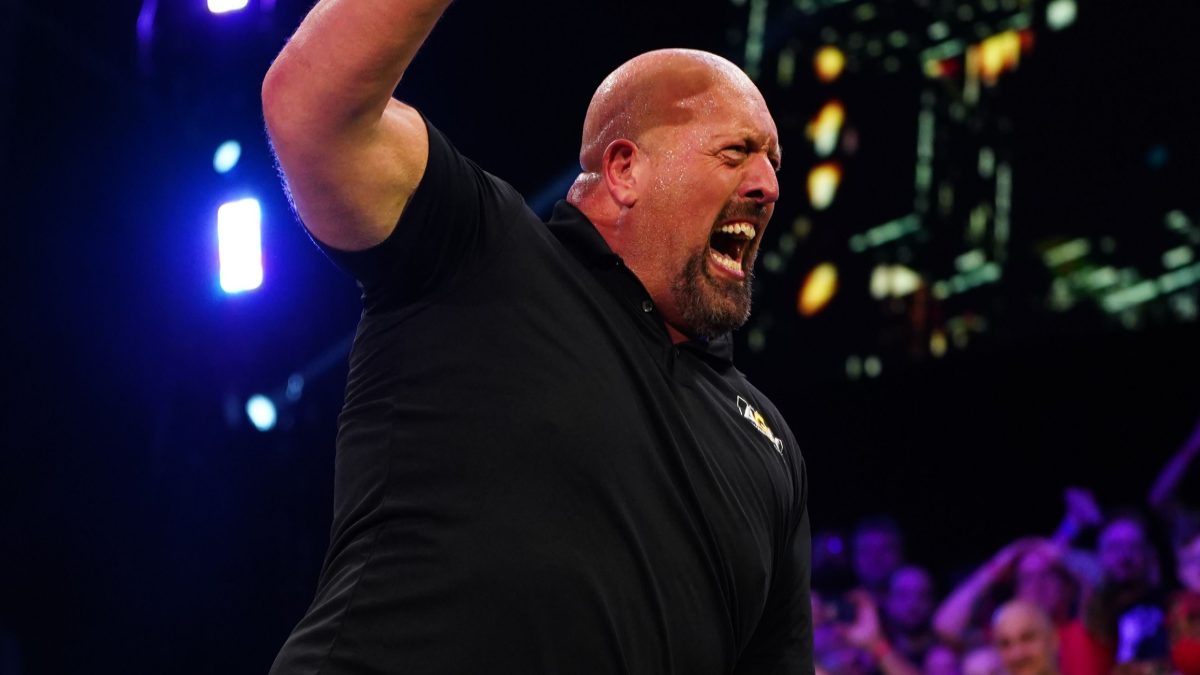 AEW star Paul Wight has revealed the original plans for his WrestleMania 24 showdown against boxing legend Floyd Mayweather.
Speaking with Submission Radio, Wight explained how this celebrity bout came to be and revealed that he wasn't originally supposed to be Mayweather's opponent.
The buildup to the matchup kicked off with the undefeated boxer bombarding the giant with a bevy of punches that legitimately broke Wight's nose.
The former Big Show said:
"It was a shoot. He punched me in the nose, I told him to break it. I mean, I don't know how you work that, like, I mean, I'm sorry, I guess I said, 'Yeah, go ahead and punch my nose'. I said not to shove it down the back of my head, but if you can tap it, [go ahead]. I mean, to get a chance to work with probably one of the greatest fighters of all-time, certainly one of the greatest defensive fighters of all-time. To work with Floyd [Mayweather] and to have that opportunity for that spotlight at WrestleMania – I mean, that whole thing changed.

"Originally, I think that was supposed to be Floyd against Batista and Rey [Mysterio]. It was supposed to be a tag originally and then there was a series of injuries. I think Dave [Batista] got hurt really bad, either tore a lat or a bicep and the same thing happened with Rey, and all this happened before we got to kick the angle off. So when they presented the opportunity, hey, will you work with him one-on-one? I'm like, hell yes, I'll work with him, whatever you guys want to do.

"There are certain times in this business where you have to whether you take one for the team, or take one for the fans, or take one for your career, or however you wanna take it, but I knew at that moment, for us to get the kind of attention that we needed, we needed to do something that no one would not talk about. And that would be to have him get on one knee and have him light my nose up, like, no pun intended 'cause it was in downtown Las Vegas.

"… It was funny, and I came [backstage] after. The only guy that had the balls to come around me was Shane [McMahon] because I was so wound up, I mean, even our camera crew people, everybody just scattered. And I remember Shane coming over and he goes, 'You okay?' and I'm like, 'Yeah', and he goes, 'That was awesome'. Like only he can do it and it made me laugh, and it took me right out of it, but we had to go. They had to run Floyd down because he was in the car, he already left. They had to bring him back, but it was good, great business.

"But you know what? Another thing too, like working with [Floyd Mayweather] was such a great experience because he gets promotion, he gets the art of selling tickets. He understands how to motivate people. And it's funny, last night at the AEW show here in [Las] Vegas, his son came by the AEW show, so, of course, I remember when his son was a lot smaller and now his kids got the same smile as his dad, just a lot more hair than me or Floyd [laughs]. But it was kind of cool to see that and to see him, so it was good."
Paul Wight signed with All Elite Wrestling in February 2021 and has served the full-time commentator on AEW Dark Elevation with Tony Schiavone.
Wight explained why he has wrestled so sporadically since coming to AEW in the same interview, which you can read about here.
Quotes via Wrestling Inc.
To make sure you stay updated with all the latest wrestling news, add WrestleTalk.com to your Google Discover feed and follow us on Twitter!