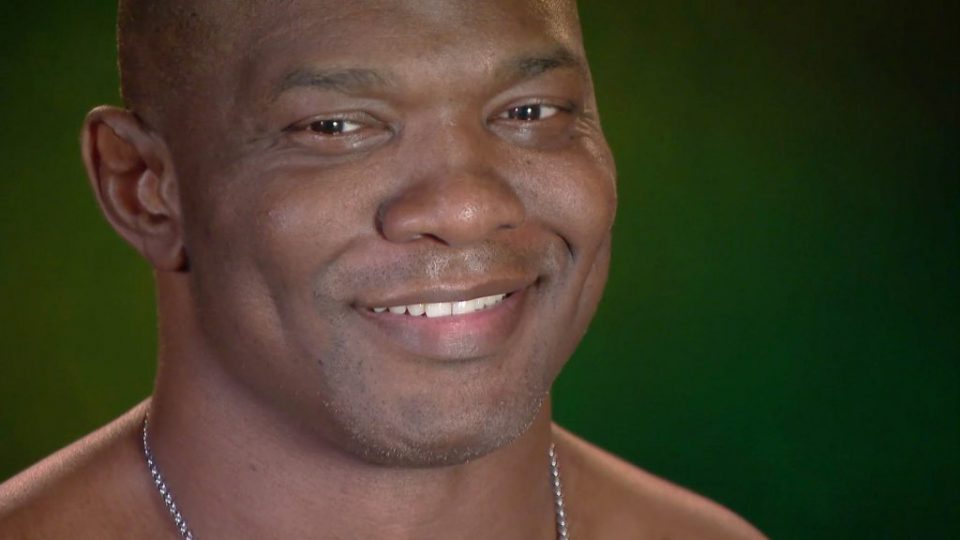 Last month, WWE began airing video packages for Shelton Benjamin, implying that the former Intercontinental Champion would return to TV with a new gimmick.
During sed segments, Benjamin would be asked a question by a WWE producer. However, rather than answering the question, Benjamin instead would stare into the camera and around the room.
Many fans were left confused about what the payoff to this rather strange new gimmick would be. However, the latest video package from last night's Smackdown might have just revealed WWE's future plans for Shelton.
As can be seen in the above video, Benjamin smiled when asked if he will challenge for the WWE 24/7 Championship. He then walked away, hinting that these segments are drawing to a close.
It seems as if Benjamin will return to WWE TV in the next few weeks, inserting himself into the hunt for R-Truth's WWE 24/7 Championship.
This comes after it was teased that Shelton Benjamin's former tag team partner Chad Gable might too return to TV for a feud with a former NXT performer.