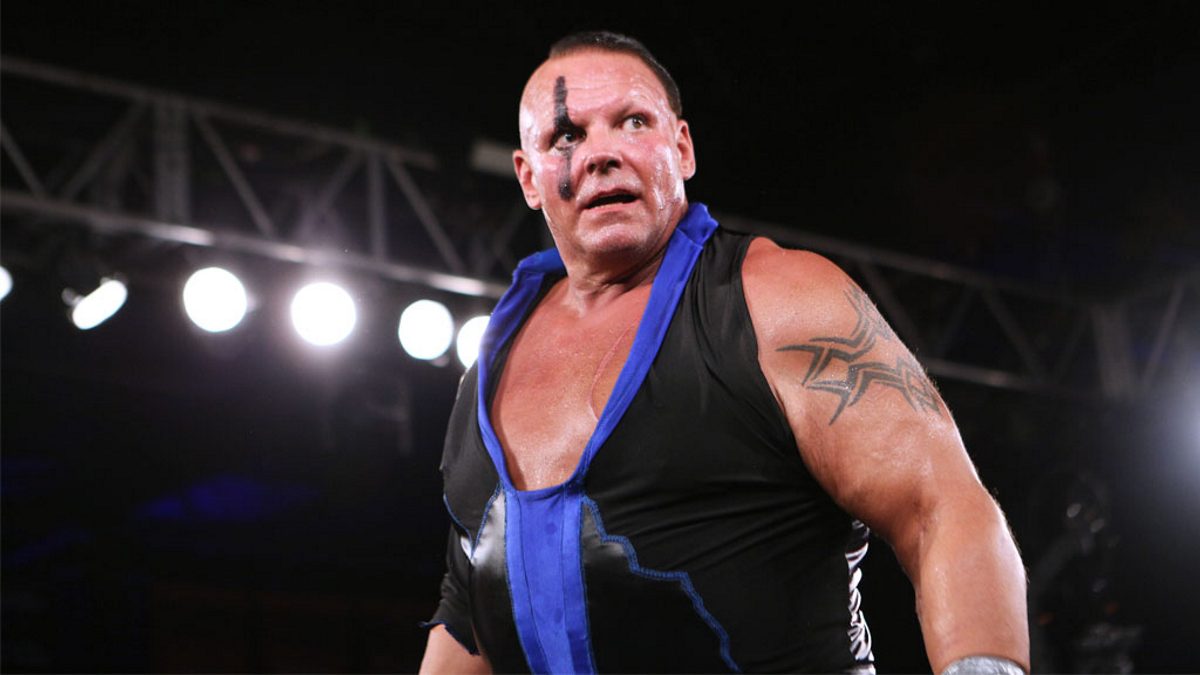 PCO has discussed his mindset on taking crazy bumps.
Since reigniting his career as "The French Frankenstein", PCO has earned a reputation for putting his body on the line with some awe inspiring and wince inducing spots in his matches.
From his signature senton off the top rope onto the ring apron to getting powerbombed onto the concrete floor, the IMPACT Wrestling star has seemingly proven commentators right when they say he's not human.
Speaking with Denise Salcedo of Instinct Culture, the 55 year old was asked to name the craziest things he has done in the ring. Recalling some of his high risk spots, PCO said:
"I've done a few crazy things. In the ring, I took a powerbomb over the rip rope to the floor, to the straight floor, with a little mat. That was pretty crazy because that was about a 10-foot, 12-foot bump straight on the cement, straight on my head."
"That goes up there, one of the craziest things. Against Heath, it was a pretty high stage, [and] I got thrown out of the stage and just [landed] on the floor with some chairs."
"A powerbomb from the top rope to the apron. A bunch of crazy things [laughs]. I remember doing a moonsault on one guy on the outside and nobody caught me."
"There was no mattress on the outside, so I busted my head. The craziest one was at Center Stage. I had an electrical malfunction where I kind of lose sight with the reality, and I think there's someone and I jump onto space."
"I cleared all the mat, and I banged my head on the cement floor, and I had 14 stitches inside and outside my eyebrow. I spent the night on the hospital."
The former ROH World Champion continued on to note that sometimes companies push back in an apparent effort to protect him, saying:
"Sometimes companies, or IMPACT, they want to be safe. They'll say, 'Maybe it's better if you don't wrestle tomorrow.' But I really fight those things really hard. I know it's a question of health, and I know there's protocol."
"But I just feel like I'm not human. That's what I'm telling then. When they say, 'You don't have to do this, PCO,' yeah, but you don't understand, I'm not human. I really believe that, that I can do something inhuman."
As previously reported, PCO has discussed why he believes his character is the greatest in professional wrestling in this interview as well.
Transcription via Fightful
Think you're a wrestling mastermind? Well you can prove it by taking quizzes in our brand new quiz section! Don't forget to tweet us your results!