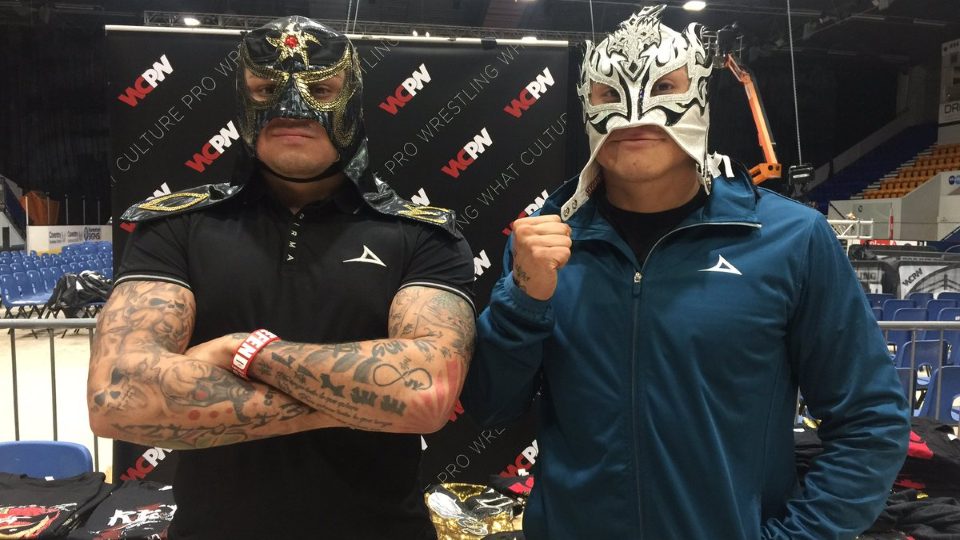 There have been rumors circulating for weeks that Pentagón Jr. and Fénix might both be on their way to WWE. It has previously been reported that WWE had been in contact with the pair about coming on board during the summer, but there had been no word yet on the results of those discussions.
It appears though that we may finally know what is next for the Lucha Bros., as Pentagón Jr. seemed to address the WWE rumors at a Pacific Coast Wrestling event over the weekend.
"Respect that I am the PCW Champion and no one is going to take that from me.

"Thank you very much! And before I forget. I am not going anywhere. Penta will be in PCW for many, more years."
There you have it. Pentagón Jr. says he isn't going anywhere, which is precisely what someone who was going somewhere would say.
In all seriousness though, it seems unlikely that either Fénix or Pentagón Jr. will be going to WWE anytime soon, as it is now rumored that they each are under contract with Lucha Underground for three more seasons. WWE is interested in the pair though, and have shown that interest in the past.
However, MLW did tweet the following on September 6, which added fuel to the proverbial fire at that point in time:
https://twitter.com/MLW/status/1037816334342676481
In a July 2017 Fan Council survey, WWE asked its fans about the pair, and what their interest would be in seeing them on WWE television.
Do you want to see Fénix and Pentagón Jr. in WWE? Let us know in the comments below, on Twitter, or on Discord.