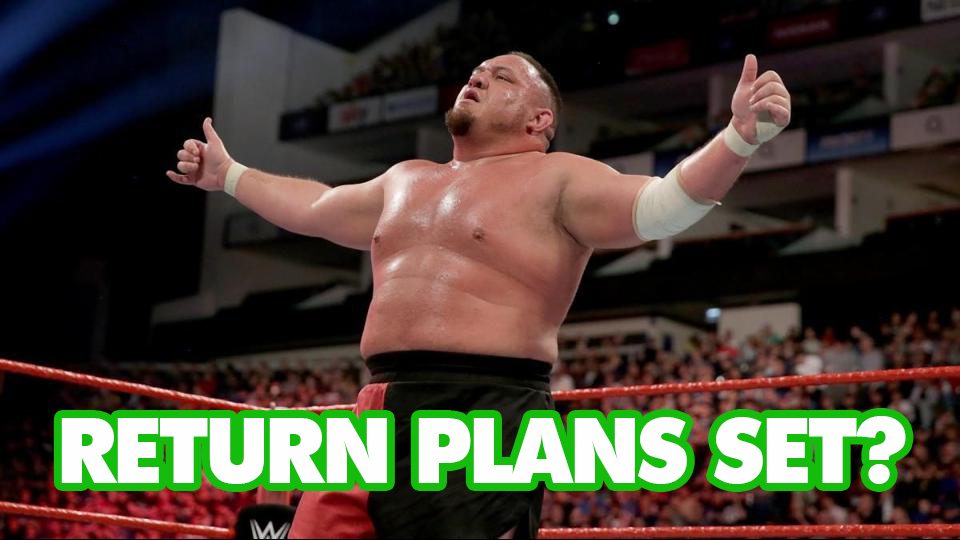 According to Dave Meltzer of the Wrestling Observer Newsletter, the sidelined Samoa Joe is ready to go and will be working with Roman Reigns after WrestleMania. Since Roman is set to slay the 'Beast' Brock Lesner (I swear I hear Paul Heyman's voice every time I read his name) at the 'Show of Shows' for the WWE Universal Championship, this puts Joe in the title picture immediately upon his return. Meltzer did point out, however, that plans are subject to change but as of now this is the plan.
PWInsider.com seems to have confirmed this by reporting the post-WrestleMania UK Tour cards. The main event for Raw shows is listed as Roman vs. Joe. This match-up between the two powerhouses is also scheduled for the May 7 edition of Raw. Meltzer stated he didn't think bringing him back to lose a program against Reigns was the best way for Joe to make his return.
There's also been speculation, however, that Joe could return as Braun Strowman's tag team partner vs. the Bar or enter the Andre the Giant Memorial Battle Royal. Let's hope it's not the latter. Giving him a push with the WWE Raw Tag Team Championships may do him some good after being injured, especially if you pair him with one of the most popular stars in the WWE. Could you imagine the damage Braun and Joe could do?! Seriously, this much brutality may qualify as a war crime.
If the plan is for Reigns vs. Joe, however, it would certainly shine a huge light on the former TNA standout. Joe is a threat to Reigns and, while he likely won't win the feud, we'll at least get to see him beat up and choke out the 'Big Dog' a few times on Raw.