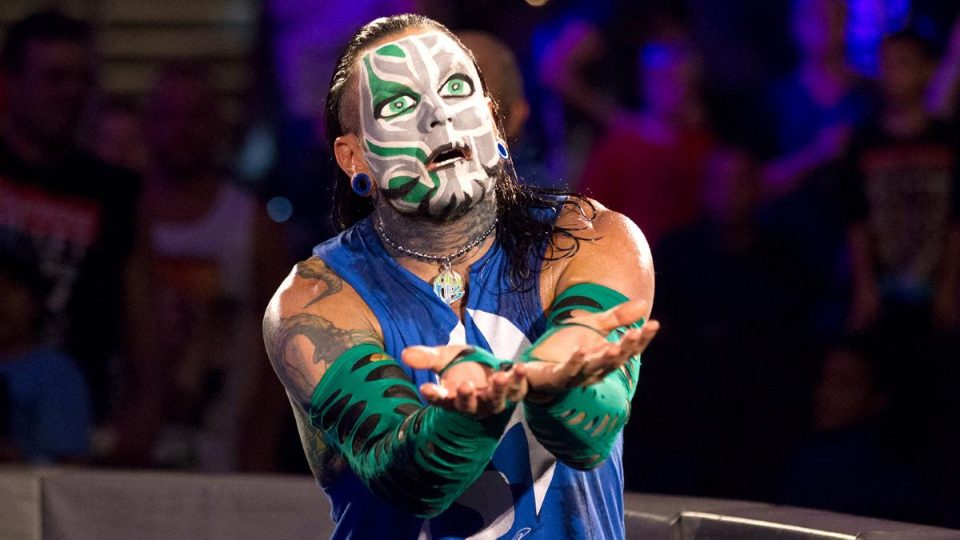 Jeff Hardy returned to WWE Backstage this week. However, not many people saw it. Only 18,000 people watched the episode this week.
According to Dave Meltzer, he's actually been backstage at WWE SmackDown when he returns. Hardy's contract should have expired on the same day as his brother Matt's, but Jeff had injury time added to his contract.
It looks like he'll be spending his remaining contract days on SmackDown. There's an interesting reason why.
According to Dave Meltzer, WWE is not creating new fans. Instead, it is relying on old fans who've been around for a while. And, It appears most of those fans find the glory days of the past more entertaining than the present.
"It's hard to say what Jeff's potential as a single is today until we see him in the ring. He's past 40 and has had a ton of injuries, but the WWE fan base is not new fans, but fans from the past who are nostalgic and the past is better to them, so for the most part they'll see Jeff Hardy as a bigger star. "
Apparently, Raw is where they are focusing on building new stars until Vince gives up on them. However, Vince is one of those old people who likes the past too and is less likely to give up on the older stars who've already proven themselves.
I guess that's why Goldberg, John Cena, Miz and Morrison, The New Day, The Usos, and, now, Jeff Hardy are looking at being key figures on the WrestleMania build.
You just have to wonder who will have proven themselves in 2030. Maybe we'll see the first-ever wheelchair fight in Saudi at Super ShowDown 2030.