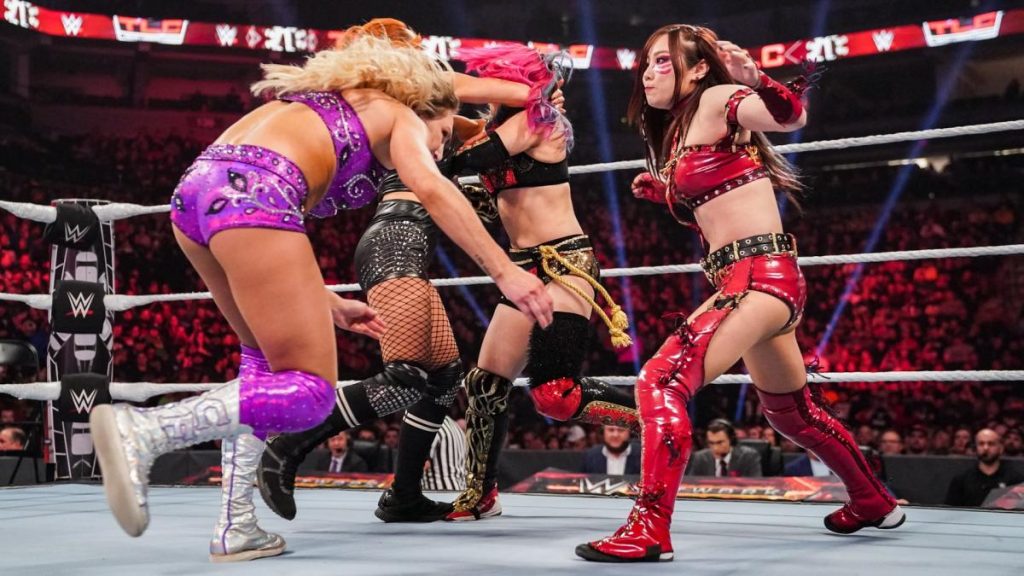 According to the most recent reports, WWE women's tag champion Kairi Sane was knocked out during her TLC main event match against Charlotte Flair and Becky Lynch.
She was visibly struggling to hit and take moves for a large portion of the match, and the question that remains is why she wasn't pulled from the match when she was so obviously struggling.
One of the possible reasons for this, as put forward by Dave Meltzer on Wrestling Observer Radio, is that the finish of the match was the Kabuki Warriors retaining, and therefore you would have had to have Asuka fight off both Raw Women's Champion Becky Lynch and Vince's favourite Charlotte Flair in order to win.
Having Sane out there, even though she was largely useless at this point as a result of her injuries, at least gave the suggestion it was a fair fight.
At the moment this is just speculation, and the real reason could be something different, but the report from POST Wrestling is that it was "pretty much universally agreed" that the situation was handled poorly, and that a doctor probably should have been sent out during the match to check on Sane, and to stop the match if needed.
We will continue to bring you updates regarding Sane's condition.