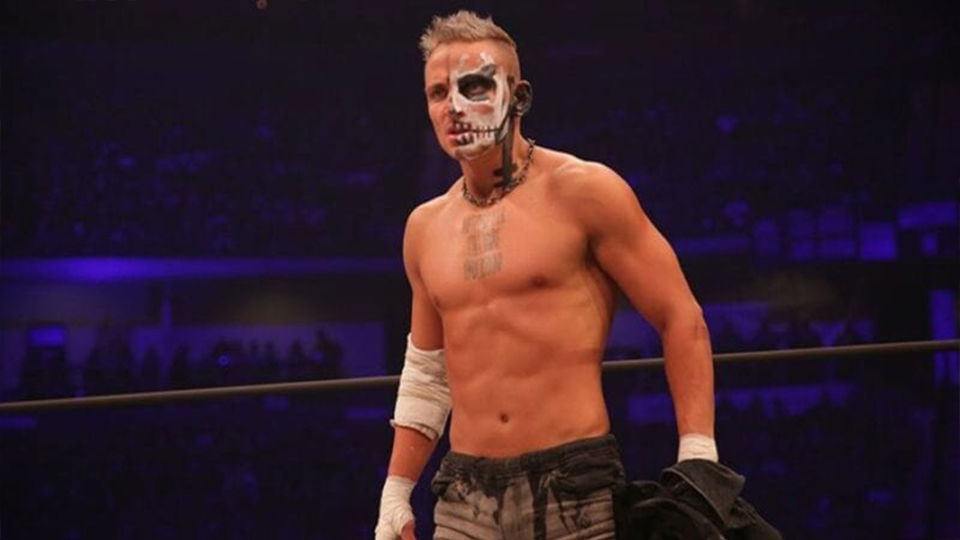 When AEW launched, many fans will have heard rumbling of Darby Allin, but not been totally familiar with his work. However, since Dynamite debuted, Allin has gone on to become of the best things about the promotion.
While things have been great for Allin in his professional life, things haven't been amazing in his personal life, as Priscilla Kelly has announced on Twitter that she and Allin are filing for divorce.
In a length Twitter post, Priscilla Kelly, who has also wrestled for AEW, revealed that she and Allin are divorcing. The pair have been married for over 18 months, tieing the knot in November 2018.
The last few months have been extremely difficult, and there's been a lot of questions. Not only due to Covid and the loss of work for myself, but also due to the fact that Darby and I have been going through a divorce. There's been a lot of ups and downs, but we've come to the conclusion that we are just not compatible together as people. We are on great terms, and wish only the best for each other. There are no hard feelings, as we both understand this is what is best. I know a lot of you have supported us for a long time as a duo, and we apreciate it so much, but this decision is what's best for both of us and our wellbeing. I hope to see him continue his rise in the entertainment industry and take the world by storm as he already is. As for me, it's time to begin a new chapter.
Darby Allin has not issued his own personal statement on the divorce, but he did retweet Priscilla's aforementioned statement. We will update this article if Allin does issue a response.
It's a shame that things didn't work out for Allin and Kelly, but at least it seems like the pair have ended on good terms, and as Kelly states, there are "no hard feelings" between the two.