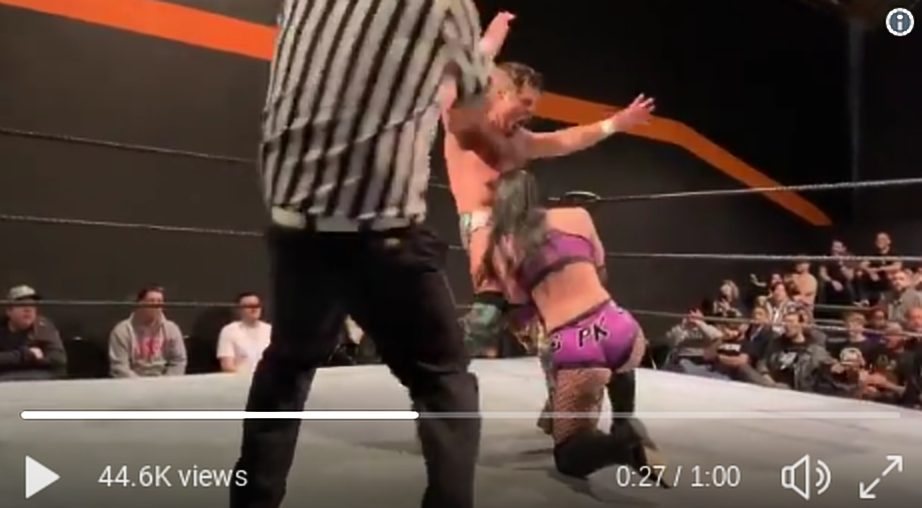 Erm.
RIP Wrestling.@priscillakelly_ vomits on Joey Ryan's penis at @QProWrestling in Las Vegas, NV. pic.twitter.com/Jv4Ip2dCHQ

— Joey Ryan (@JoeyRyanOnline) March 15, 2019

Hope you enjoyed that.
You may remember Priscilla Kelly as the wrestler who force fed her opponent a used tampon a few months ago, sparking outrage across the wrestling community.
I'm not sure she was paying attention.