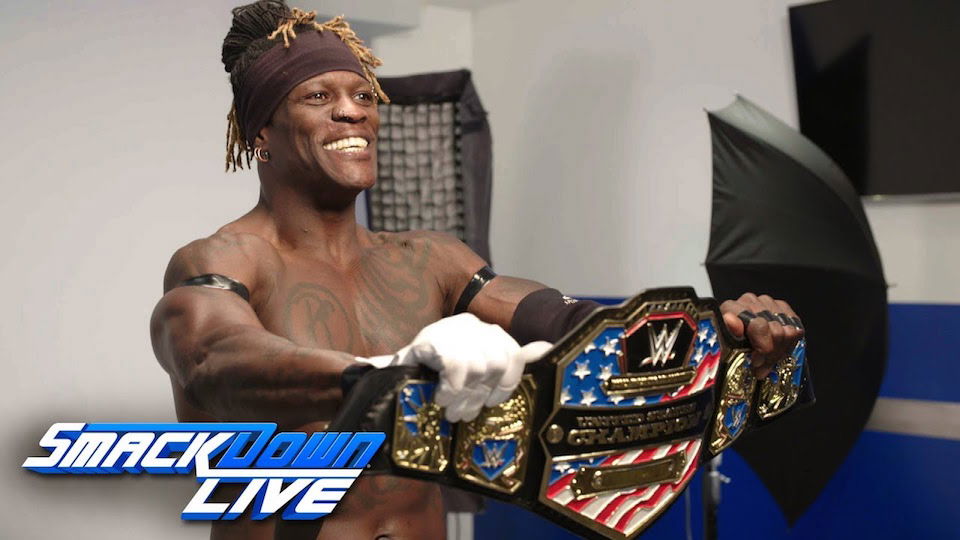 During the Royal Rumble Kickoff Show, Rusev defended his WWE United States Championship against former-champion Shinsuke Nakamura in a losing effort. After the 'Bulgarian Brute' inadvertently injured his wife/manager Lana, Nakamura nailed the distracted champion with a Kinshasa and regain the title.
On SmackDown Live the following Tuesday, everyone's favorite rapping/dancing veteran R-Truth saw fit to challenge the new champion and pulled out a quick shock win. He was then baited into a match with Rusev moments later and, once again, picked up the 'W' to retain.
Although this seems like madness – because it is – the 47-year-old is taking his new title reign very seriously and has seemingly updated his gimmick to fit the situation. Move aside the 'United States of Nakamerica,' and say hello to the 'American Truth.'
The American Truth #thatzendurance #WWE #wwesmackdown #rtruth #truth #raw #music #TheAmericanTruth #ronkillings pic.twitter.com/SNJpLUczwc

— WWE R-TRUTH (@RonKillings) January 31, 2019
It's strange how the United States Championship attracts gimmick changes in WWE. Kevin Owen became the 'New Face of America,' Nakamura introduced a new nation, and now the truth has been revealed – and it's that the US Title is dead and buried.