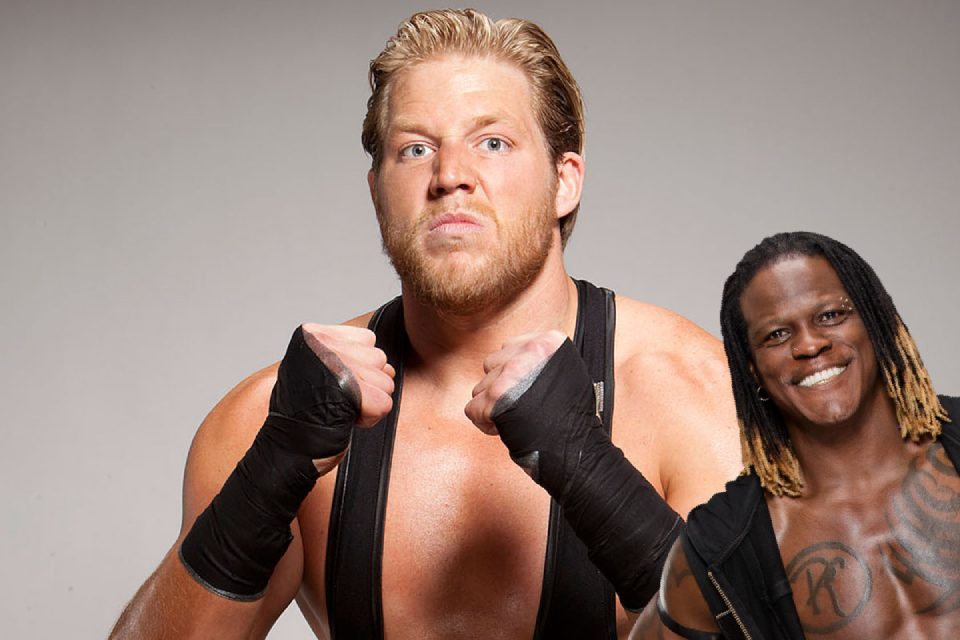 What's up? What's up is that I never thought I'd write that headline but I am so glad I did. R-Truth will be performing the entrance music for former WWE star Jack Swagger's next fight for MMA promotion Bellator.
Swagger, real name Jake Hager, was released from WWE in March 2017 after an 11 year career that saw him crowned both Heavyweight and United States champion, and following a brief spell on the indies, he signed with Bellator.
Hager, who exclusively spoke to Sean Ross Sapp of Fightful, said R-Truth will be performing his entrance music, while a whole host of other WWE stars will be in the audience cheering him on for his debut fight against J.W. Kiser at Bellator 214. It is not known what song R-Truth will be performing.
Speaking to MMAnews.com, Hager said: "It's amazing, and has been incredibly tough with the transitions that I have gone through from where I was in WWE. It has actually taken off a lot of the aches and pains. My body feels amazing; I am stronger and more flexible than ever. I am in the best shape of my life. That is pretty impressive at 36 years old, so it is going good."
Bellator 214 takes place on January 26, meaning anyone in attendance won't be able to watch NXT TakeOver: Phoenix, which is on the same night.