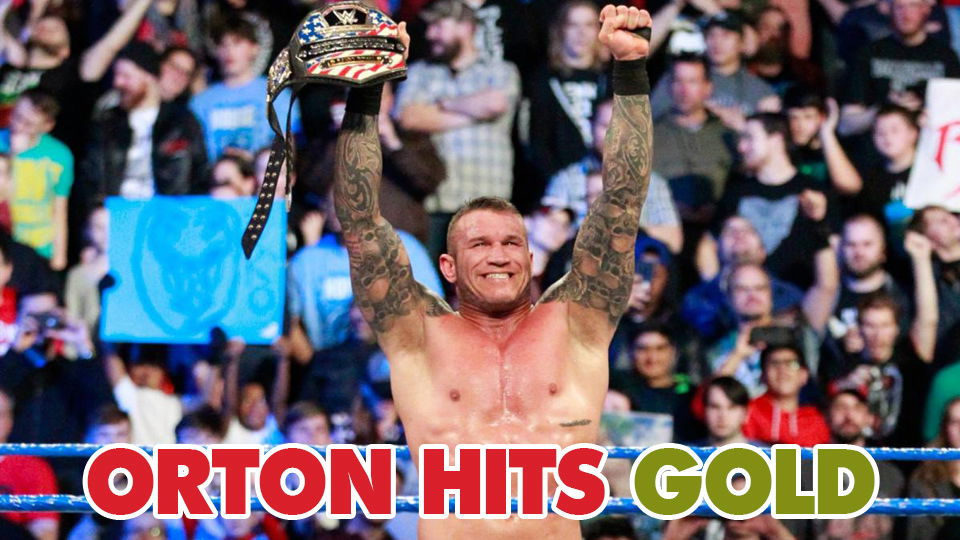 This doesn't usually happen, but I find myself conflicted as I write this. Last night at WWE Fastlane 2018, two of SmackDown Live's best wrestlers, Randy Orton and Bobby Roode collided. In the match, Orton defeated Roode to capture the United States title.
For me Randy's victory was bittersweet. On the one hand, Orton deserves and needs to have a title around his waist. It was illogical that he hadn't worn gold since last year when he lost the WWE Title to Jinder Mahal. On the other hand, Bobby Roode has certainly ushered in an element of "glorious" to the WWE since his debut on the main roster. And let's be honest, he is one of the greatest NXT Champions of all time.
Randy's career started in WWE in 2002 with a bang. For the young fan who may be reading this and thinking: "Randy's old. His time has passed" – wrong. When Randy started appearing on WWE TV he was 21 years-old, which now puts him at 37. That's younger than Bobby Roode, 40 John Cena, 40, and the so-called main event of SmackDown Live, Shinsuke Nakamura, 38.
Although a third-generation athlete, it is not because of Randy's family's success that he became a big deal. Upon entering the WWE, Randy's star was already shinning so bright that by the time he was 21, he was standing alongside, HHH, Ric Flair and Batista, in one of the greatest factions in WWE history, Evolution. Orton then went on to be the youngest WWE World Champion when he defeated Chris Benoit at SummerSlam 2004.
https://youtu.be/EFDVR9EeeTg
All in all, Randy deserves to be at the very top of the current WWE roster. Last night proved that WWE has finally returned to their senses by strapping Randy with a belt.
My concern now is what will happen to Bobby Roode? After having spent such a long time making his way to the main roster and holding the United States title fairly early on, where does Roode go from here? Last night it appeared as though Roode is teasing a heel turn, which would work wonders for his career. However, only time will tell.