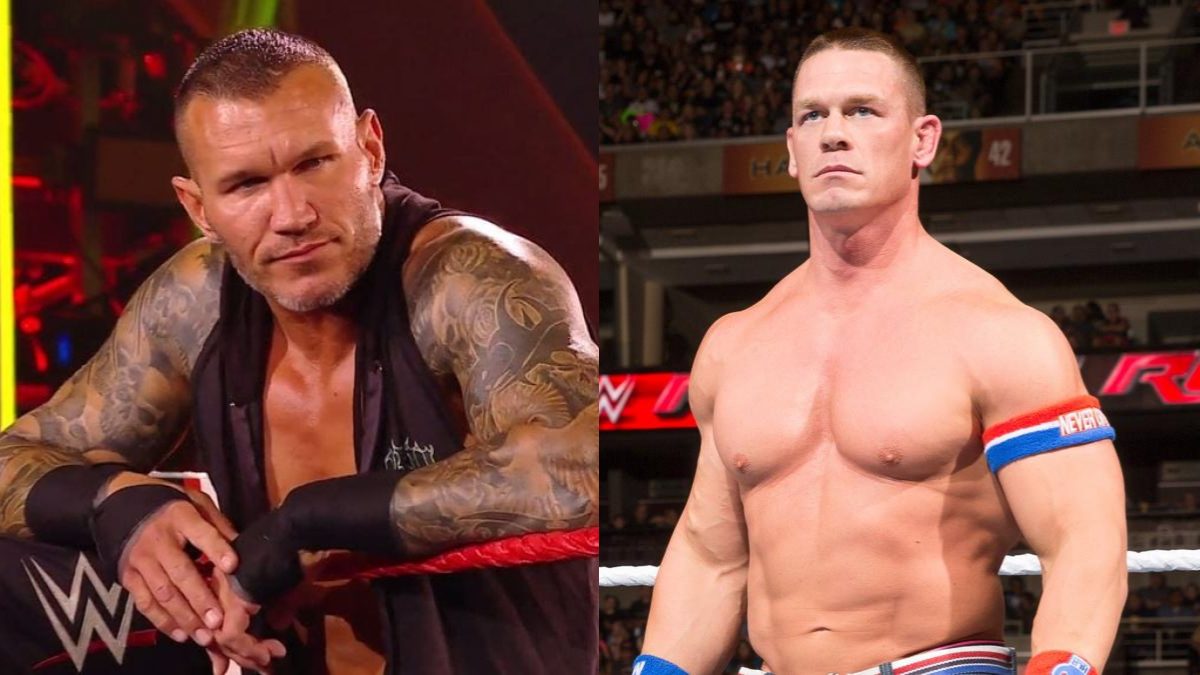 Randy Orton has recently discussed the careers of John Cena and Batista, claiming that they used WWE as a jumping board to get to Hollywood.
Many former WWE names have went on to become big Hollywood stars. John Cena and Batista are two recent examples, both with major projects set to release this year.
Randy Orton spoke about their Hollywood transitions on The Kurt Angle Show. Revealing that he doesn't plan to leave WWE for the silver screen, The Viper theorised that Cena and Batista used their WWE fame to their advantage.
Admitting that he loves to send in film auditions, Orton assured fans that he's not looking to become a full-time actor.
Here is the full quote:
"I see them branching off and doing other things or making sure they have something lined up for when they can't wrestle anymore. I kind of see myself being WWE for life. I don't know why I'd go anywhere else, who knows what the future holds. Although I love movies, I love sending in auditions almost monthly, I don't think acting is my passion, I'm not trying to move to Hollywood or move to New York and be a full time actor.

"The way Cena did it, the way Batista did it is they used WWE as a jumping board to go into Hollywood. I think I'm happy with my place in the WWE right now, the money's good, the talents good, the locker room is great, I have a good relationship with all the people in charge and I don't see why I'd change that. I only see all of those different variables getting better over the coming years."
John Cena will appear in The Suicide Squad, releasing later this year. Batista features in the latest Zack Snyder film, The Army of the Dead, which arrives on Netflix later this month. You can watch the first 15 minutes of the upcoming release here.
Randy Orton is currently involved in a story with Matt Riddle. Their team, R-K-Bro, is reportedly set for a big push in the coming months. Recently, Orton has been praised by a new star for all of his help backstage. You can read about that here.
Quote via Wrestling Inc.
What are your thoughts on the above story? Let us know in the comments on Twitter or Facebook.