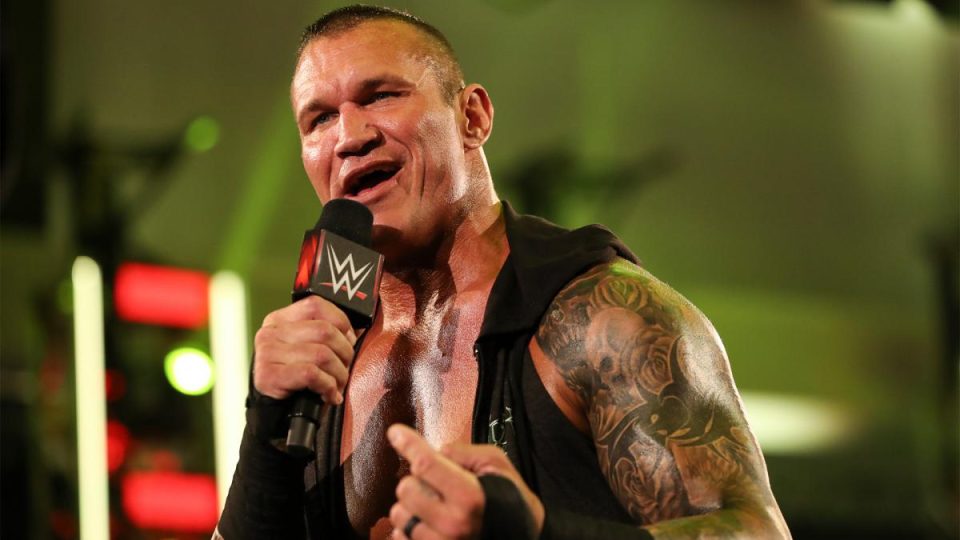 Randy Orton hasn't been scared of voicing his opinion regarding NXT recently, and he's continuing to provide his thoughts on the brand's style of wrestling.
It all started with tweet about leg slapping after TakeOver: In Your House, which some perceived as being a dig from Orton towards the wrestlers, and he even got into a back-and-forth with Tommaso Ciampa over it.
Speaking with CBSSports, Orton clarified his comments, saying:
"So, the leg slap comment was just me having fun and it got taken a little too seriously. I've been outspoken about the leg slap because I've seen more and more and more and more and more and more leg slaps. Same with repeating moves. Same with guys using the same move. It's superkick, superkick, superkick, superkick. Or they've got that running knee. Every time any of those things happen, you get a big slap to the leg."
It's a good job none of Orton's offence requires leg slapping or he'd look a bit silly right now. I'll just leave this unrelated clip of his punt from this past Monday here:
I'm joking of course, but seriously, Orton's comments don't seem to be an attempt to undermine or downplay the work WWE's 'developmental talent' put in, it's more a case of him looking out for everyone's health and looking to preserve the longevity of their careers. He added:
"That has nothing to do with the state of Tommaso's physical wellbeing, but there's that style. If you're a talent and you've made it as far as NXT, which is very close to the top of the mountain …  if you think that you have to go out there and get powerbombed on the apron after neck surgery, or if you think you have to go out there and do these dives and flips bell to bell just because the fans want to see half a dozen near-death experiences? I feel sorry for you because you're not going to reap the benefits of what this business offers.

"One of those is longevity. I don't know anything about what NXT pay is like, but it certainly ain't Raw and SmackDown pay. I don't know what you get paid for a TakeOver, but I'm going to go out on a limb and guess that, at WrestleMania, my paycheck was bigger than the TakeOver guys. Now, I hate when guys talk about 'my big bank account' or 'my big check' or this or that and 'I'm more rich than you.' That's not what I'm saying here. I'm saying that NXT shouldn't be the goal. Raw or SmackDown should be the goal."
I suppose this poses the question – is there a happy medium, in today's day and age, between being completely safe in the ring and limiting the amount of 'risky' offence, but still putting on entertaining matches?
It's an interesting thing to ponder – are fans being too demanding and expecting wrestlers to risk too much for their entertainment? Let us know what you think.