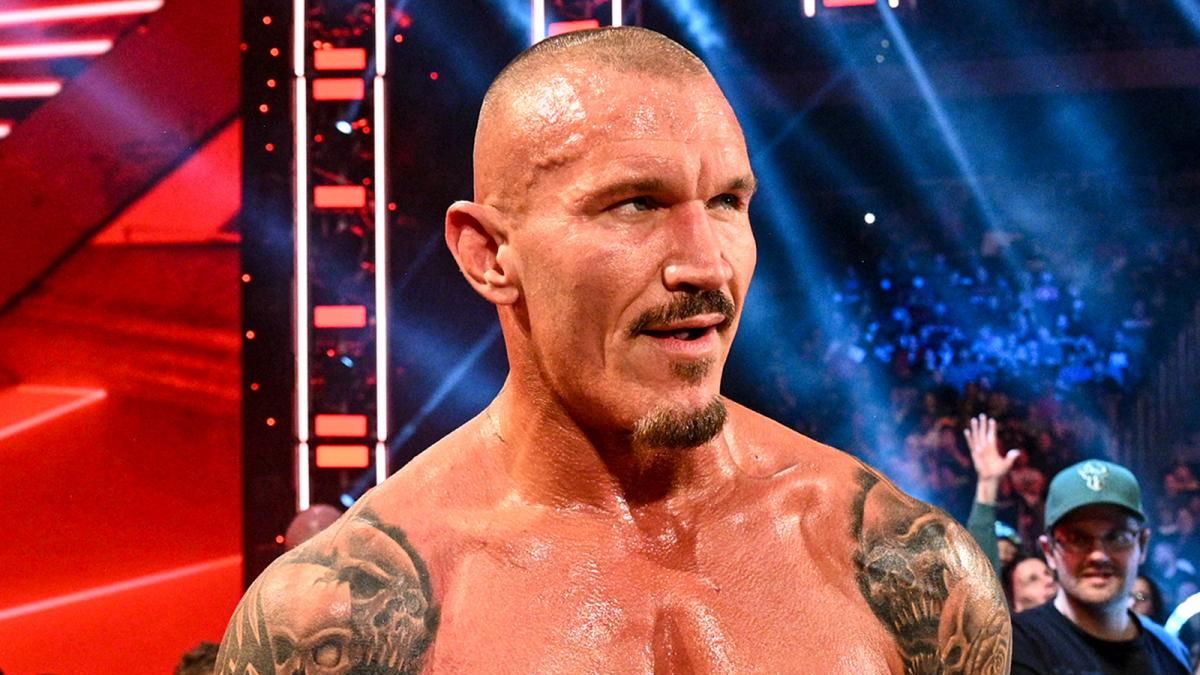 Randy Orton is giving a rare glimpse behind the character and into the mind of the Legend Killer in a new interview.
In a wide-ranging and engaging interview with Ariel Helwani of BT Sport, Orton discussed how being a professional wrestling legacy and third-generation wrestler has shaped the way he sees the role of respect in the business.
On younger talent, further removed from the grueling road experiences of yesteryear, Orton said:
"When I first came in the business, that level of respect was apparent. What I see now, guys get the contract, put some time in NXT — and this isn't everybody and I would never name names — but the general attitude coming out of NXT is, 'Alright, I'm here. Where is my stuff?' You have to respect everybody that came before you. You have to respect everybody you're in there with.

"If I'm in the ring with you, I have to be able to know that you're going to put my body first and you're going to protect me in what you're doing and you have to know that about me. With that comes respect. I just feel that sometimes, now, that level of respect has dwindled. If anything, that's what's upsetting to me as 'an old timer.'
Orton was quick to clarify he doesn't think that younger talent has malintent, rather lack a depth of understanding as to the value of longevity in professional wrestling, saying:
"I don't think it's malicious, I think you have guys that maybe weren't fans of the business that found a sport that they excelled in, maybe have an appearance or a look, or an accolade that got them here, but now they don't really get it or don't understand that when you're so big, you don't have to take any bumps because you're the giant and you got that guy in the ring opposite you, bumping all over the place and wearing his body down to make you look like a giant.

"You owe him a steak dinner. You need to thank him every chance you get. If he needs a bag of ice after the match because he took all these big moves because you're a big son of a b***h and he was trying to make you look like a killer, then you go get the ice for him. See if he's okay. Check on him…

"When you can tell guys don't get that and it's not as much of a team player mentality and it's more 'me, me, me,' there is a time and place for that, but when it's all the time, that's not a good look. When I can't trust you to respect me enough to be thinking about my body and my health rather than you knocking my head off on live TV and making it look like you killed me, then we have a problem."
Elsewhere in the interview, Orton talks about his experience working with Matt Riddle and how colleagues at WWE still often go out of their way to thank his wife, Kim for her positive impact on his overall attitude and demeanor.
Orton is scheduled the be an entrant in the 2022 Royal Rumble alongside tag partner Matt Riddle in his hometown of St. Louis, Missouri. You can view a complete list of the announced entrants for the men's and women's Royal Rumble matches here.
Transcription via Fightful
To make sure you stay updated with all the latest wrestling news, add WrestleTalk.com to your Google Discover feed and follow us on Twitter!