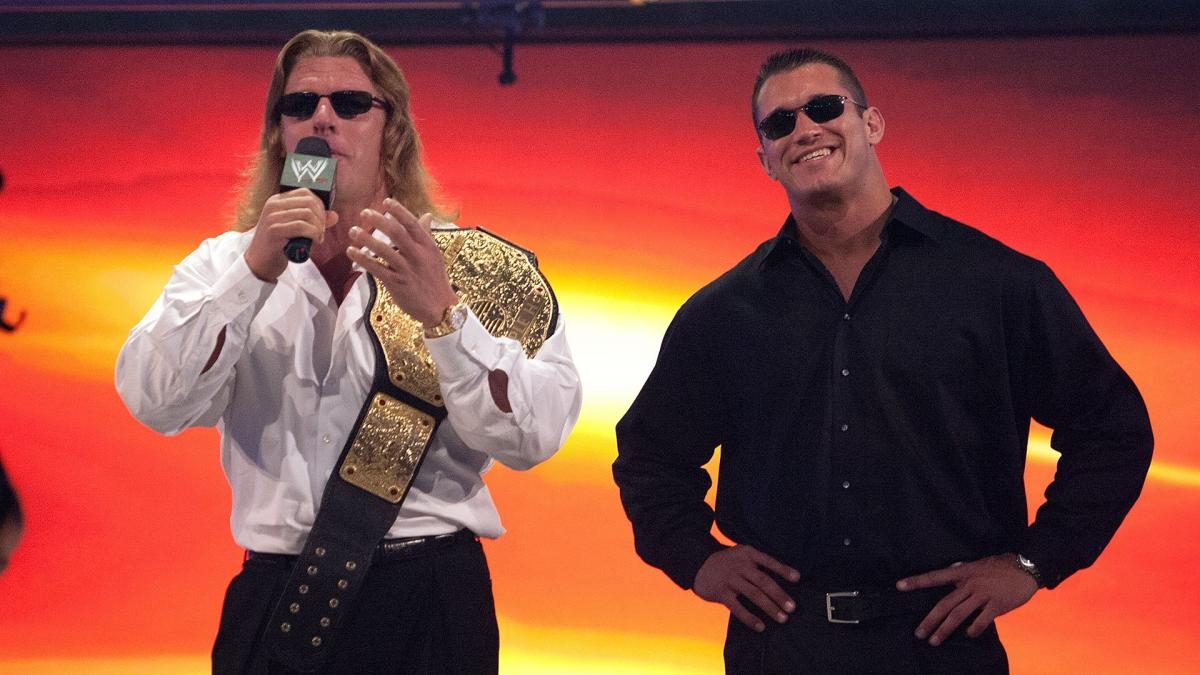 14-time WWE World Champion Randy Orton has opened up about being chosen by Triple H to be a member of Evolution.
Randy Orton was Stone Cold Steve Austin's latest guest on the Broken Skull Sessions WWE Network show, during which he discussed his big break getting to be a part of the faction.
Orton said:
"It was pretty simple. I was coming back from injury and I was on the floor, working with a guy and he had me in a Figure-Four and I was selling, just working on my selling. I remember Triple H coming over, and I knew he was watching, so I start turning it up a little and doing everything I can to get him to notice. Later that day, someone comes to me and goes, 'We're thinking about doing this thing with you, Triple H, and Ric Flair'. I come to find out it was Hunter that saw me that day in the ring (and thought), 'That kid has something. Cowboy Bob's son? Okay. If the apple doesn't fall too far from the tree, maybe we have something'. What a huge thing for me. I understood how awesome it was at that point. As a child, I had no idea of understanding the scope of what was happening there. Looking back, I'm the first to admit how lucky I was that (Triple H and Ric Flair) took a liking to me and took me under their wing."
The original idea for Evolution actually included former WCW Tag Team Champion Mark Jindrak, but it was decided that he and Orton were too much of a bad influence on each other and one had to go, so Jindrak was replaced by Batista.
Quote via Fightful
What are your thoughts on the above story? Let us know in the comments on Twitter or Facebook.