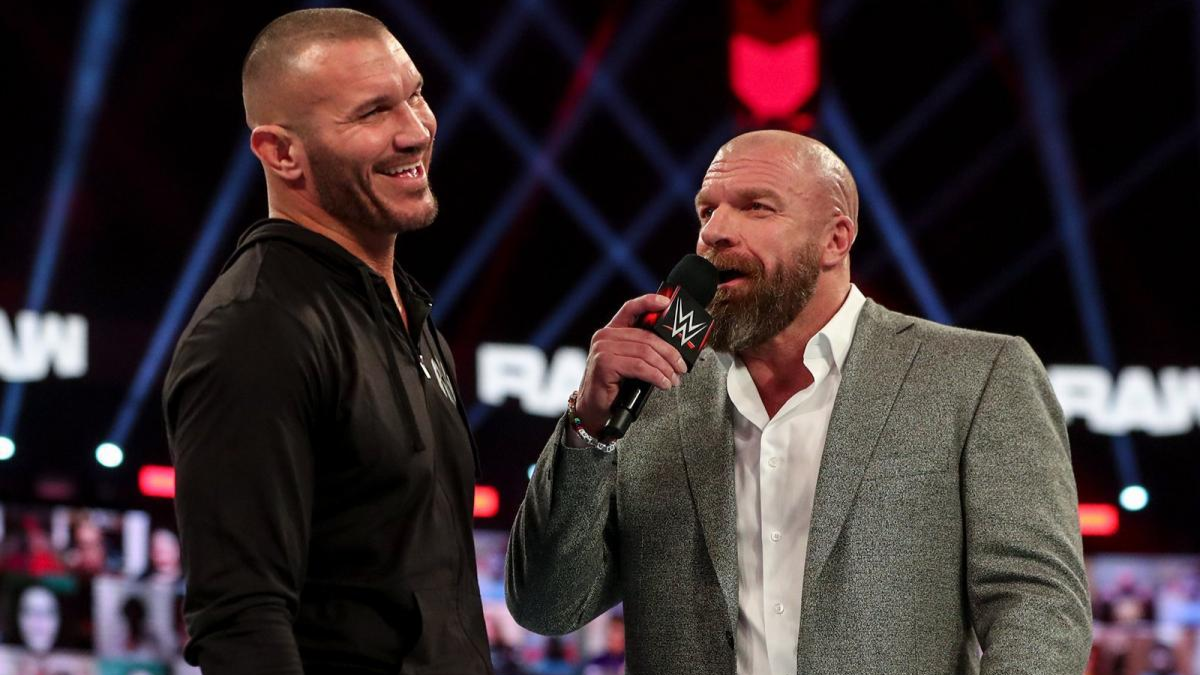 Randy Orton commented on Triple H's retirement announcement during his recent appearance on the Pat McAfee show.
Orton recalled his history with The Game, believing that he wouldn't be where he is today without Triple H.
Respecting Triple H for being a role model for the locker-room, Orton said:
"Triple H just retired the other day, that was emotional for me because, if it wasn't for that man, I wouldn't be here right now.

"He's that kind of man. On a personal level, there's that, but he saw something in me, and he wanted to, for the business' sake, he wanted to help the industry and help the business that gave him everything that he loved from a kid. And his way of doing it is helping guys like me.

"But that was 20 years ago, when you think about it, when he gave me that push in Evolution, he was only in his early 30s, so I think about when I was in my early 30s, where I was in the business, I was nowhere near that level of maturity and understanding of psychology, and just – I'll reiterate – maturity.

"Like, he was a man at 32, and I remember looking up to him, and it's kinda funny when I think of myself, when I was 32, like oh f**k I had nowhere near my s**t together like he did. But it's motivating, to look at that and to kind of set that as the example of what I'd like to do for the business that gave me so much."

If you use this transcription or any portion of it please credit WrestleTalk.com and link to this page.
Triple H announced his wrestling retirement in his interview with Stephen Smith, which aired on First Take. The decision to never wrestle again was due to his health issues, with Triple H suffering a serious cardiac event in September 2021.
To make sure you stay updated with all the latest wrestling news, add WrestleTalk.com to your Google Discover feed and follow us on Twitter!