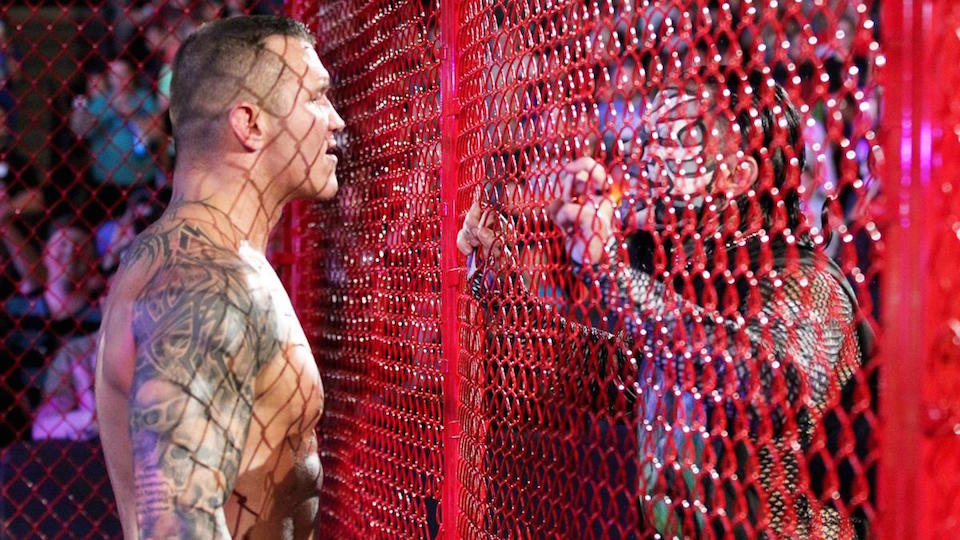 Last night's Hell in a Cell pay-per-view saw some incredible matches, title changes, and a very questionable ending. It began, however, with a brutal opener which saw Jeff Hardy vs. Randy Orton inside the bone-chilling structure… that is now red. Okay.
The bout itself was easily one of the best encounters either Hardy or Orton have had in some time but took its toll as so many HIAC matches do. Tables were shattered, Hardy left on a stretcher, and blood was spilled, mostly by Orton who took to Instagram to reveal his hellacious wounds.
WARNING: Content not suitable for the faint-hearted.
The first image details the 'Viper's back which took a lashing from Hardy's studded belt, leaving long welts with dotted puncture wounds from side-to-side.
https://www.instagram.com/p/Bnz3mbsHN5-/?utm_source=ig_embed
Orton's second set of images shows a chunk of flesh which was almost severed from his left leg during the bout and was removed shortly after. This was perfectly and poetically summed up by Orton's reflection on the infamous HIAC matches.
He writes:
"No matter the outcome, they say you lose a small piece of yourself when you enter HIAC."
In this instance, that was a bit more literal than metaphorical.
https://www.instagram.com/p/Bnz5WcXHjnw/?utm_source=ig_embed