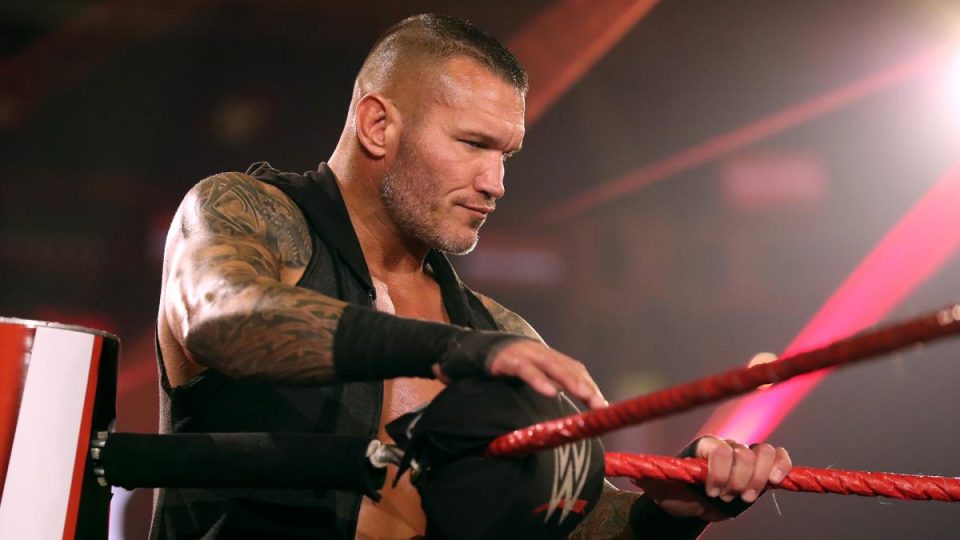 During this week's AEW Dynamite, Matt Jackson did a huge flip dive off the stage onto the Dark Order. All things considered, it was pretty impressive. However, one person who wasn't impressed was WWE star, Randy Orton.
Jackson posted the dive on Instagram, which sparked a reply from the 'Apex Predator'. Orton told him the landing was sweet but Jackson didn't hit anybody.
https://www.instagram.com/p/CD1T4GRj3-O/
https://twitter.com/ThatGuyGetIt/status/1294344041136640000
This is not the first time Orton has given a hard time to those with a flashier style. He has also been critical of those in NXT for slapping their legs on kicks. This is also not the first time Orton and AEW have traded shots.
Orton famously used AEW for leverage in getting a better deal with WWE last year, a smart business move, but one that has been brought up by Tony Khan since.
Orton is currently scheduled to challenge Drew McIntyre for the WWE Championship at SummerSlam next Sunday.
Meanwhile, the Young Bucks have been in rivalries with FTR and the Dark Order that appear to be picking up as All Out approaches. The event is currently scheduled for September 5.
What do you think of these comments from Randy Orton? Let us know on Twitter!