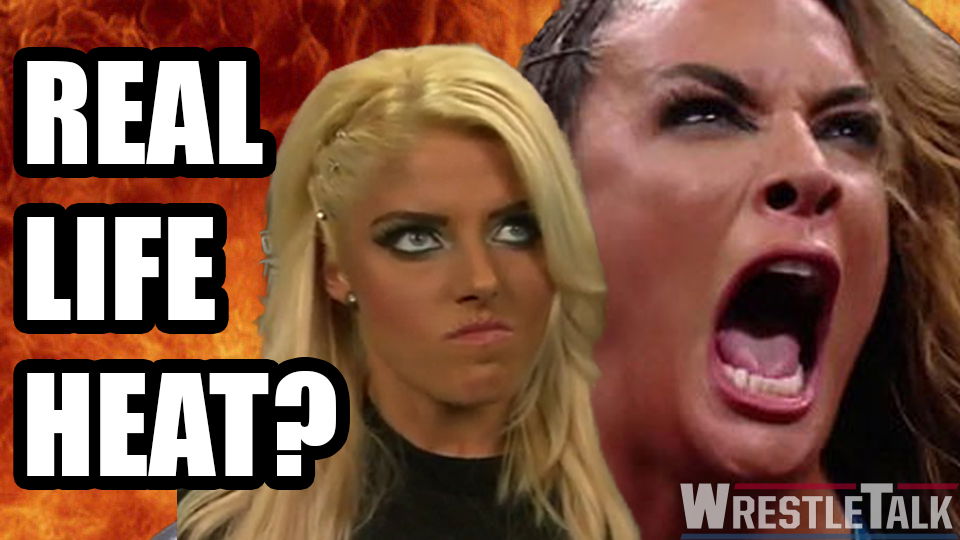 According to online reports, the feud between WWE Raw Women's Champion Alexa Bliss and former best friend Nia Jax has worked itself into a shoot, as the once-best friends have seemingly had a real-life fallout to match their onscreen split.
The spat first came to the public consciousness a couple of weeks ago when Jax responded to Bliss getting a new "I am enough" tattoo, a slogan often used by those who have suffered with depression, self-doubt or eating disorders (the latter of which Bliss has openly discussed her battles with in public).
For someone that doesn't care what anyone thinks it's weird they have to go out and get a tattoo that says they're enough ?

— Lina Fanene (@LinaFanene) June 22, 2018
Either this tweet was approved by WWE to build interest in their match at Extreme Rules (which is worrying as WWE has proven time and again that they handle sensitive issues with a ten tonne hammer, with their hit and miss writing team ill-equipped to deal with serious issues, especially those specifically relating to women) or Jax took it upon herself to post the message, crossing a line into the realms of real-life bullying.
If Jax was repentant she did not show it, later liking a tweet that accused Bliss of "sleeping her way to the top". That resulted in Jax and Bliss unfollowing each other on Twitter and deleting all photos of them together on Instagram.
It would be easy to wear a cynical hat here and dismiss the entire thing as a work. This could easily be two best friends agreeing to push the boundaries to generate interest in their upcoming match, with all comments and actions pre-agreed with no hard feelings caused.
On the other hand, backstage sources within WWE have claimed the entire thing is a shoot, pointing out that Jax's actions do no correlate with her babyface persona or Bliss's status as a heel on television. Dave Meltzer backed  the claim, noting that Jax had real-life heat with company officials because of her online behaviour.
Whether Jax is punished for these indiscretions or if it will cause problems in their match at Extreme Rules we will know soon enough.
Do you think the Nia and Alexa heat is all a work? If not, should Jax be punished for bullying Bliss? Let us know on Twitter and Discord, where you can chat with all your favorite writers.