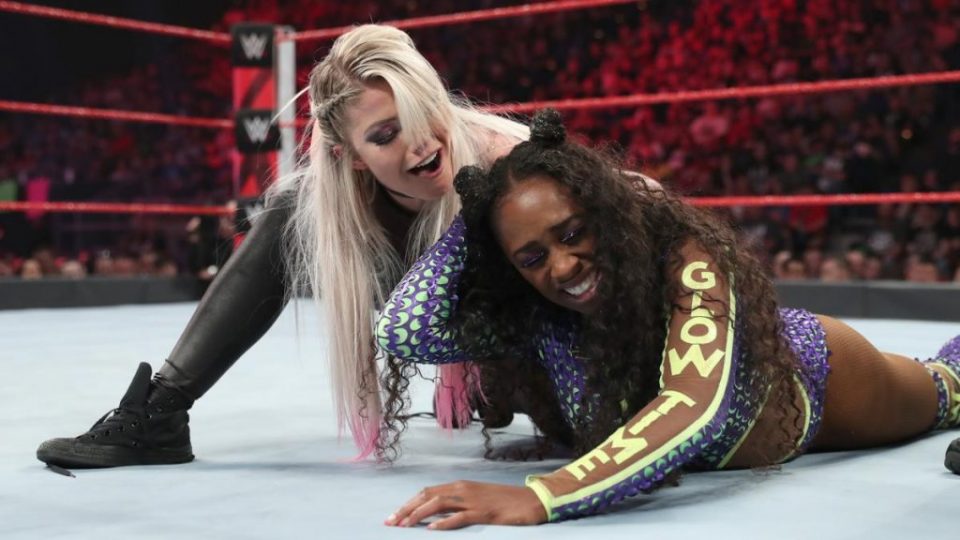 We all love a good WWE romance story, right? There are more couples in WWE now than at any other point in recent memory, which is perhaps down to the sheer size of the roster these days.
One couple that fans have been aware of for several years, in large part thanks to their appearance on Total Divas a couple of seasons ago, is former multiple-time Women's Champion Alexa Bliss and cruiserweight division standout and new SmackDown Live star Buddy Murphy.
However, according to Ryan Satin of Pro Wrestling Sheet, the couple – who were engaged to be married in December 2015 – are no longer an item. He says that the rumours doing the rounds of Bliss and Murphy calling off their engagement are true:
"A source close to Bliss confirms that she and Murphy ended their relationship and have been living apart since September. Bliss is still a huge fan of Murphy as both a wrestler and person."
This also explains why when mountains were moved to ensure several real-life couples stayed together on the same brand, Bliss and Murphy were kept apart.
WrestleTalk Almanac Vol. 2, the ultimate must-have guide to wrestling in 2018 is available for pre-order NOW: