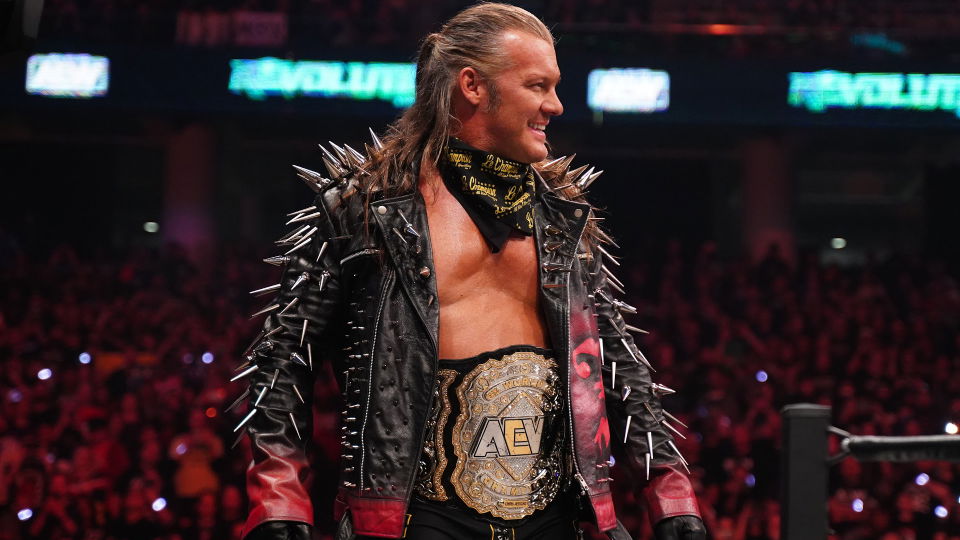 This weekend that AEW Revolution, Chris Jericho dropped the AEW World Championship to fellow former WWE star Jon Moxley. Mox is now only the second man in history to hold the title.
Moxley revealed to the media after the match that he was "seeing triple" and was left "half-concussed" during the hard-hitting affair over the weekend.
Many people expected Chris Jericho to retain the title on Saturday night, so seeing Moxley pin the veteran was a pleasant surprise for those watching at home and in the arena.
However, the possible reason why AEW booked Y2J to lose the title in only his second pay-per-view defence may have just been revealed.
Speaking on the Wrestling Observer Radio, Dave Meltzer noted that Chris Jericho will be taking some time away from AEW in the Summer for a music tour with his band Fozzy.
Meltzer noted if he retained the title here and his new tour was announced before Double or Nothing, it would have been obvious he was dropping the title at that pay-per-view:
"Jericho is doing an overseas tour over the Summer and because of that by losing now everyone would know that he's losing, but if you wait until the next pay-per-view the tour that he is doing would already be advertised so people would assume that he's losing the title at that one."
This makes sense, as AEW would want it to be pretty obvious to the fans that Jericho was dropping the title at Double or Nothing. The title change this weekend was definitely a moment many fans were not expecting to see.