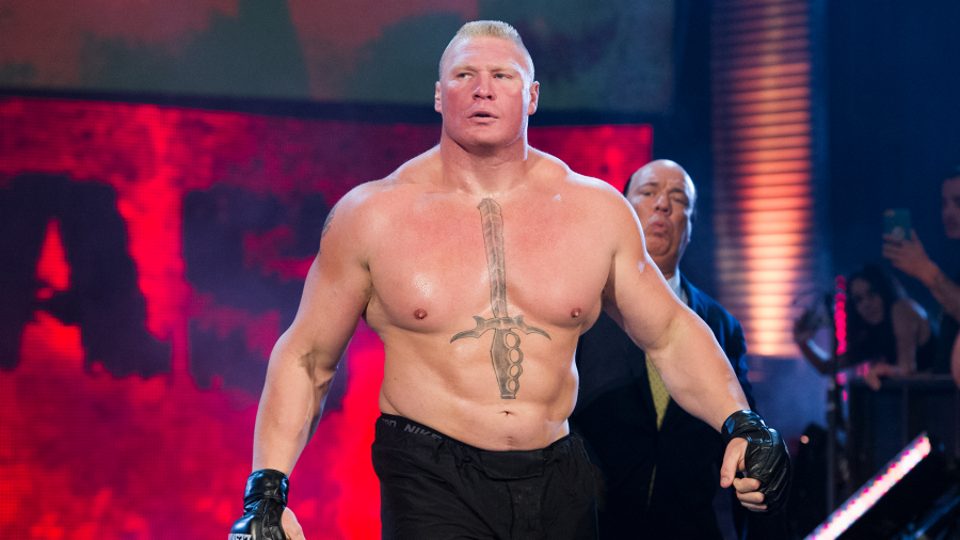 On last night's episode of Raw, Paul Heyman and WWE Champion Brock Lesnar returned to announce Brock will be entering the Royal Rumble match at number 1, as there are no worthy challengers on Raw.
There was no suggestion that the title would be on the line, but it started a lot of speculation as to how the match would be booked, and whether Brock could really go the distance and win from the number 1 slot, like Shawn Michaels and Chris Benoit.
Well, according to the extremely reliable WrestleVotes, the plan is that Brock will not be winning, and that he is in the match entirely as a way to set up his WrestleMania 36 match.
WrestleVotes also noted that the winner could come from either SmackDown or NXT, because of how Heyman buried the Raw men's roster in his promo.
Source says WWE is doing this Lesnar in the Rumble angle as a way to set up Brock's Mania matchup. Which could signal its against someone from SD or NXT as Heyman mentioned a few times last night. Opens up a world of possibilities.

— WrestleVotes (@WrestleVotes) January 7, 2020
Lesnar isn't winning the Rumble.

— WrestleVotes (@WrestleVotes) January 7, 2020
The current favourite to win the match is Roman Reigns, who is a SmackDown star. This would mean that Roman would either have a shot at Brock or the Universal Champion, which will likely be the Fiend.
Another possibility is that Cain Velasquez will return and dump Brock out of the match to set up a match between the two former UFC stars.