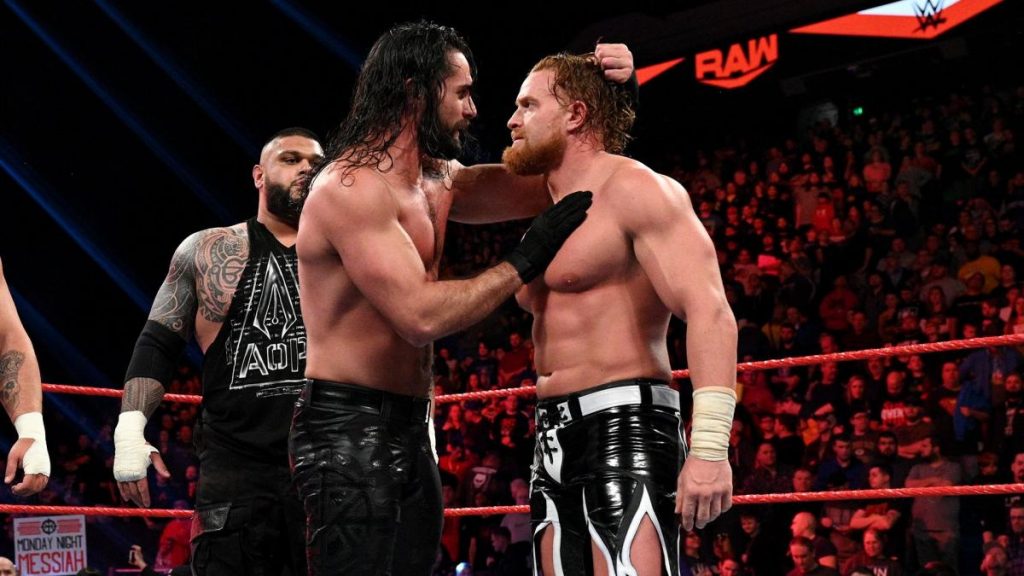 Last night, eagle-eyed fans noticed that WWE.com's Superstars page began billing Buddy Murphy as just 'Murphy'. Pro Wrestling Sheet has now confirmed that this is not a mistake and this is how the Australian will now be referred to on TV.
This is not the first time that Buddy Murphy has had a name change. Upon debuting on NXT TV several years ago, the Raw Tag Team Champion was actually just referred to as just 'Murphy'.
While the reason for the name change was previously unknown, Ryan Satin has provided some clarification. Satin is reporting that WWE decided the name 'Buddy' didn't really suit Seth Rollins' new disciple faction:
"Sources tell us the change was made because the name Buddy didn't sound like the name of a disciple, so the decision was made to drop it in order for the wrestler to fit with Seth Rollins' new group."
Despite coming out of the losing end of his feud with Aleister Black, Buddy Murphy is argubaly the hottest he has ever been right now in his tag team with Seth Rollins.