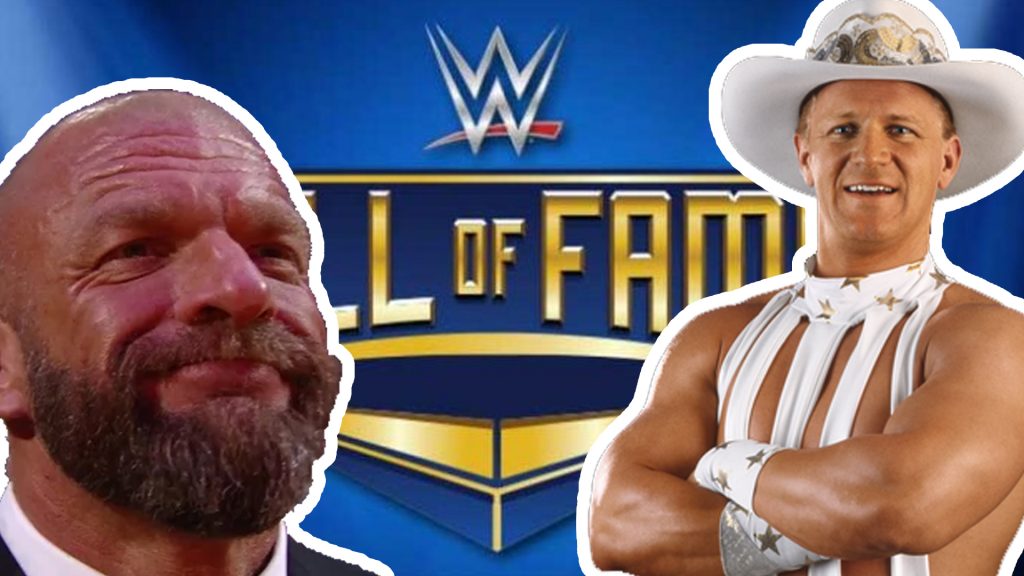 It was announced earlier this week that former WWE Intercontinental, WCW and TNA World Champion Jeff Jarrett will be the latest inductee into the WWE Hall of Fame. Who I can now confidently say – because I forgot Team 3D are also in there last time I tried – will be the FOURTH person to be inducted into both the WWE and TNA Halls of Fame. Or is he the fifth because there's two Dudleyz?
The news came as a big surprise to many people given the longstanding rumours of Jarrett's real-life heat with WWE's owner Vince McMahon. The legend goes that Jarrett held McMahon up for money at No Mercy 1999 before his Good Housekeeping Match with Chyna, which is why Vince fired him on live TV the first chance he got after purchasing WCW in 2001. Although many have denied that Jarrett blackmailed him it turns out that Vince wasn't the man who wanted Double J in the Hall of Fame.
Justin Barrasso of Sports Illustrated is reporting that Jarrett going into the Hall of Fame was the brainchild of Triple H – who was also the man behind Bruno Sammartino accepting his induction into the WWE Hall of Fame in 2013. Barrasso also ties this into the story that former TNA and Impact Wrestling mainstay Jeremy Borash signed to work with NXT – which is reportedly because Triple H is putting together his team for when he eventually takes over the company. "Following the hire of former longtime TNA employee Jeremy Borash, the question now exists whether Jarrett would fit into Triple H's team for NXT and developmental."
Born into this business, @RealJeffJarrett not only led a decorated career, but created opportunities for new talent around the world. Congratulations, Double J and welcome to the #WWEHOF. pic.twitter.com/b64xcz1TVK

— Triple H (@TripleH) February 19, 2018
Triple H's tweet about Jarrett going into the Hall of Fame would certainly suggest that Hunter values Double J's promotional work over his in-ring success – and has been very transparent about working with other companies outside of WWE like Progress, Evolve and ICW – something that Jarrett has a lot of experience in.