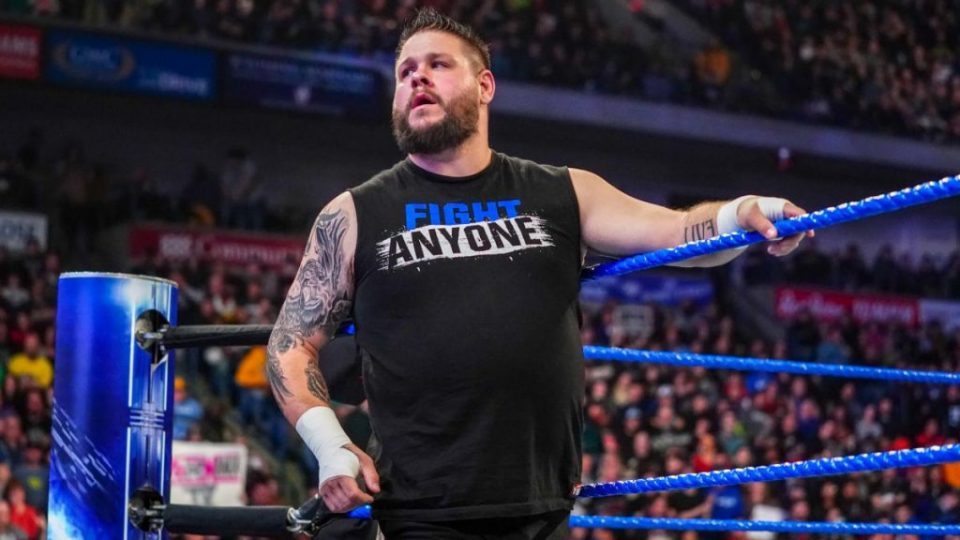 Last night in the main event of Smackdown, Kevin Owens and Dolph Ziggler teamed up to take on Heavy Machinery.
The match was booked earlier on in the night, with the winning teaming being added to the New Day vs. Daniel Bryan & Rowan Smackdown Tag Team Championship bout at Extreme Rules.
Heavy Machinery picked up the win after a miscommunication with Ziggler allowed Tucker to pin Owens.
After the match, Kevin Owens attacked Dolph Ziggler, laying out his tag team partner with a Stone Cold Stunner, seemingly turning babyface in the process.
Before WrestleMania 35, Kevin Owens returned to WWE after being sidelined with an injury and was immediately positioned as a babyface. After a very brief run as a hero, Owens turned on Kofi Kingston after just a few months.
Regarding why Owens turned babyface so quickly after turning heel, Dave Meltzer of the Wrestling Observer Radio said the change was made by WWE as they were actually forced to turn him heel a few months ago to feud with Kofi Kingston.
"It's very clear that this is a babyface turn for Owens who just turned heel a couple of months ago. I hate turns back and forth, but originally he was supposed to be a babyface. The heel turn was just a last-ditch effort because Daniel Bryan got hurt and now he's getting back to where they wanted him originally."
With WWE turning Owens back to a babyface so quickly, one would have to assume that the company have plans for him to feud with some of the top heels on Smackdown.