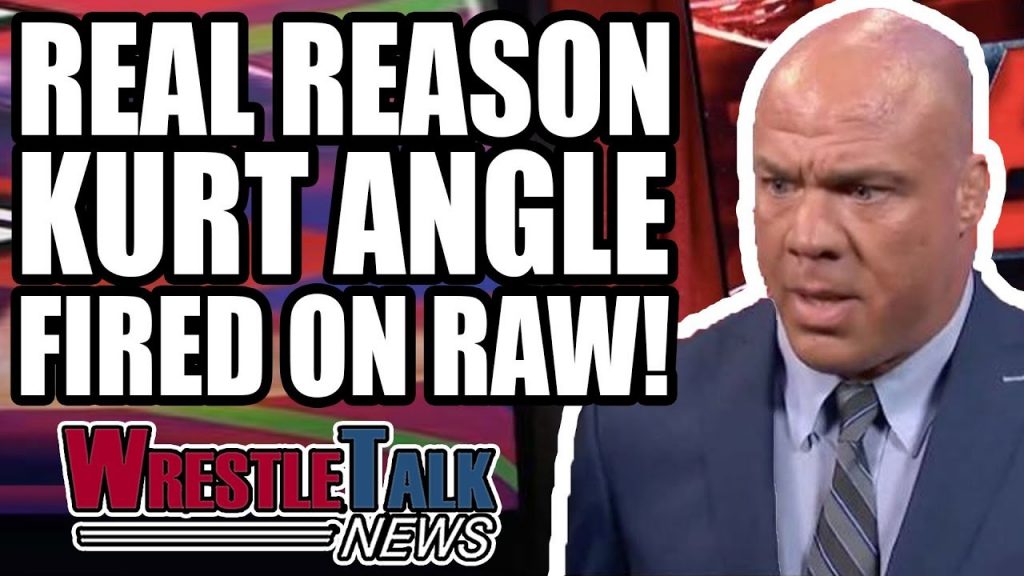 Kurt Angle Returning To In-Ring Wrestling?
Monday's post-SummerSlam episode of Raw saw a new authority figure era begin on the brand, as Stephanie McMahon told General Manager Kurt YOOOOU'RE . . . on indefinite vacation, and replaced him with Baron Corbin as the show's matchmaker.
Leading Kurt to post on Instagram:
https://www.instagram.com/p/Bmubm_7BOvL/?utm_source=ig_embed&utm_campaign=embed_loading_state_control
While initially speculated this could be because next week's Raw is in Toronto, Canada, and writing Kurt off as GM would solve any travel issues hanging over from his previous arrests, it appears the real reason is more in-ring orientated – as Joseph Peisich is reporting on BarnBurner's No Holds Barred podcast:
"Kurt Angle was forced to take a sabbatical. Why? Because Kurt Angle is coming back not as the GM but as a wrestler. Yes, Kurt Angle will be a full-time wrestler when he comes back. I've heard he might come back in October."
Peisich went onto say that Kurt will feature at WWE's Super Show-Down event in Australia in some capacity. 
PWInsider are also reporting that Kurt is set to return to the ring, revealing that "Angle had been training for another return match." However, they're not so sure on whether Kurt will be a full-time or part-time wrestler.
Whatever frequency his matches will be going forward, hopefully he'll get a rematch over a decade in the making…
Shinsuke Nakamura On New Japan Return
In February 2008, Shinsuke Nakamura beat Angle to unify the two IWGP Heavyweight Championships in New Japan and now ten years later, both men appear set to be active wrestlers in WWE. At least for now.
Several weeks ago, the Wrestling Observer Newsletter reported that New Japan had "absolute interest" in signing Nakamura back to the promotion, as he was one of their most popular wrestlers in recent times, and Shinsuke's WWE contract expires in January 2019.
Nakamura has now spoken about a possible New Japan return to Sky Sports:
"Moving to the U.S. is a big decision for my family. It's a long-term thing. Rumors say, 'Shinsuke Nakamura's contract expires [and] New Japan— ,' okay. New Japan didn't make contact with me."
Sky Sports then asked if he'll be staying with WWE then – even if New Japan do make contact – to which the President of the United States of Nakamerica replied:
"Probably, but depends on [money]."
He then low blowed the interviewer and everyone in the surrounding area.