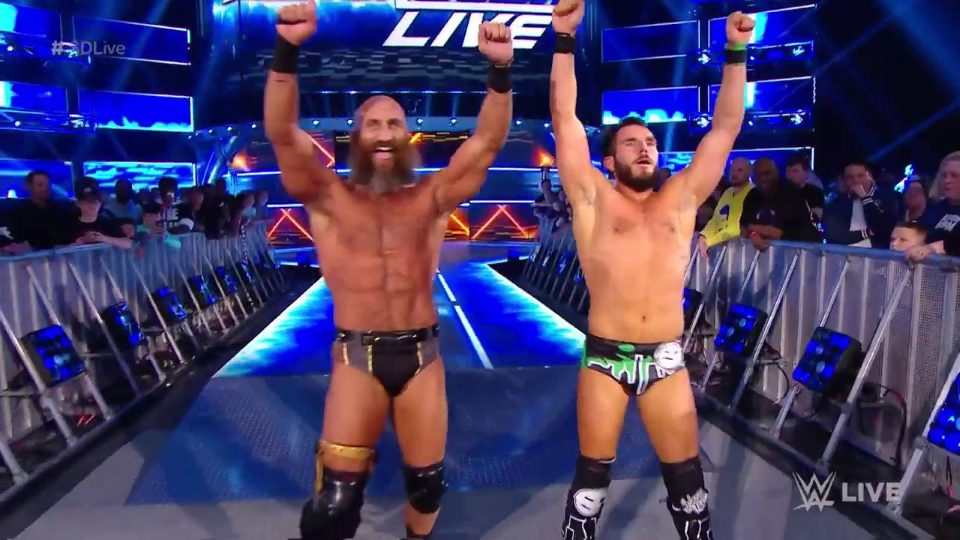 If you watched either Raw or SmackDown Live this week, you'll know that both Aleister Black, Tommaso Ciampa, Johnny Gargano and Ricochet were all suddenly called up to the main roster, winning matches on both nights.
Many assumed that this was due to panic booking due to falling ratings, but according to Dave Meltzer, there's something else behind it.
Speaking on Wrestling Observer Radio, Dave Meltzer explained that there is anger within WWE about the Undertaker agreeing to appear at Starrcast, as well as over ratings and the increasing threat of AEW.
The show was totally re-written just hours before it started as Seth Rollins wasn't cleared to take bumps, and Rollins was set to appear in a number of segments throughout the night.
The script wasn't finished until 30 minutes into the show, and things were changed up until the second hour of Raw.
Meltzer noted that Vince isn't that clued up on NXT, so simply asked who the four best guys in the division are and that's how we got the four aforementioned names being called up.
He mentioned the issues the call ups have caused, something noticed by many fans who watch both NXT and the main roster.
It has been expected that the NXT Championship match at the WrestleMania weekend TakeOver show would be Tommaso Ciampa vs Johnny Gargano, but now that they've been presented as friends on the main roster, it isn't clear whether they can go in that direction anymore without confusing everyone.
The decision was made to call the four guys up last week, but according to Meltzer, Triple H wasn't aware of the decision before it was made. It is not yet clear what his reaction was to the news.