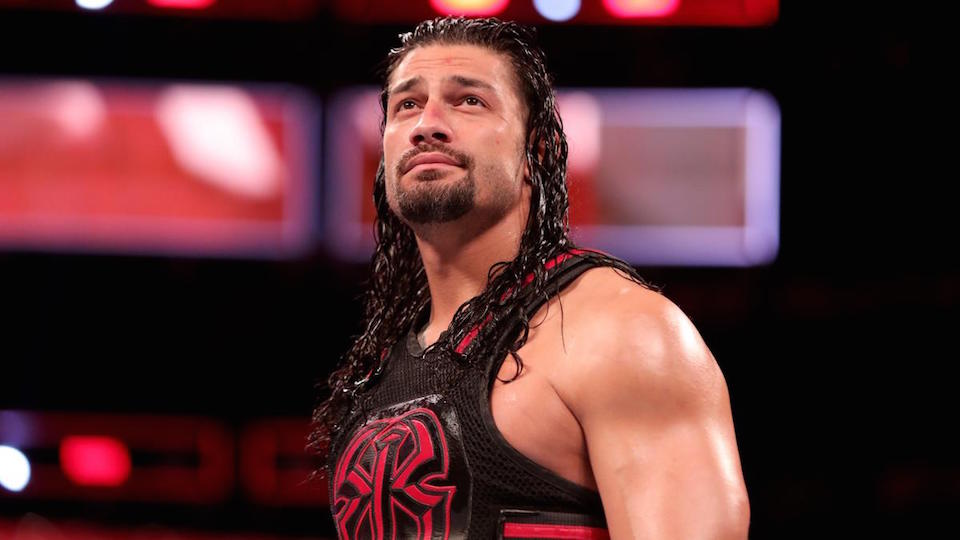 Roman Reigns was supposed to face Goldberg at WrestleMania for the Universal Championship. Before that could happen, Reigns pulled out of the event. It was reported that he did so because of his immune system but it appears that was not the case.
Reigns did an interview with TMZ and revealed that his immune system is fine and he made the decision to protect his newborn twin boys. Here is the full quote, courtesy of Wrestling Inc.:
"I'm doing good. A lot of people, you know, they think that it was based off of my health and the history of my fight against leukemia, but just talking to my doctors and stuff, I actually am fine, and my immune system is good. The drugs that I take in order to fight the leukemia, they don't attack your immune system, but not everybody knew because I try to keep it private in this crazy world, but my children, you know, we just had two newborn twin boys, they're eight weeks old, so I had to make a decision for them, and I love this business… if anybody ever questions if I love this business, go back about a year and a half ago."
There is still no clue when Reigns will be able to return to WWE. He has been removed from a number of highlight packages. This might indicate he will be out for a considerable amount of time.
Who should Roman Reigns face when he returns? Let us know on Twitter!