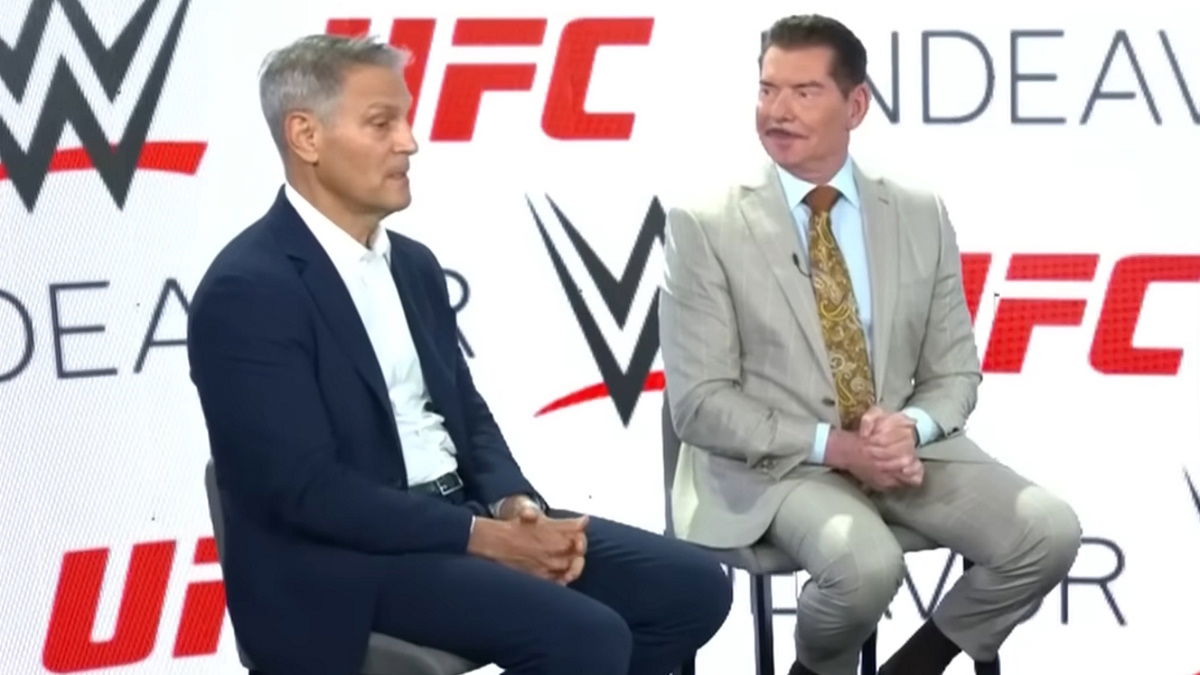 The real reason Vince McMahon remains in charge of WWE following the merger with Endeavor/UFC has been revealed.
Wrestlenomics has published a great timeline of events that led to the deal being agreed, which features plenty of noteworthy points, one of those being the importance of Vince McMahon to proceedings.
On February 7, Endeavor submitted an interest proposal to WWE for the merger, where Endeavor would own 57% and WWE would own 43%.
After that, WWE had received indications of interest from several other parties, including three that were interested in acquiring the entire company for cash.
Nonetheless, after some meetings, on March 22, WWE's Vince McMahon and Nick Khan met with Endeavor's Ari Emanuel and Mark Shapiro to counter-propose with terms that included a 51%/49% split instead of 57%/43%.
Then, on March 23, Endeavor submitted a revised offer including the 51%/49% split WWE wanted… but on one condition…
That condition was that Vince McMahon remain as WWE's executive chairman "until death, resignation or incapacity".
That essentially means that Endeavor was ONLY willing to accept the 51%/49% split IF Vince McMahon stayed on as executive chairman of WWE.
There were also terms including WWE getting five of the 11 board of directors members, and McMahon getting "certain veto rights".
Just over a week later, the deal was finalized.
It's worth mentioning while on the topic, although the deal is commonly referred to as the 'WWE sale', it technically wasn't a sale and there was no actual cash exchange.
There were some other suitors that proposed acquiring 100% of WWE in exchange for cash, which would have been a traditional 'sale', but obviously they didn't come to fruition.
You can find out more about that and read the entire timeline on the Wrestlenomics website at this link.
As you can see below, in the CNBC interview when the deal was announced, Endeavor CEO Ari Emanuel said he "wasn't gonna let" McMahon walk away from WWE, which lines up pretty well with the terms mentione above.
Ari Emanuel and Vince McMahon on CNBC talking the Endeavor-WWE Deal

Ari Emanuel says he wouldn't have let Vince McMahon walk away pic.twitter.com/bceJJJYdfV

— WrestlePurists (@WrestlePurists) April 3, 2023
If you want to stay fully updated on all the latest wrestling news, click the red bell in the bottom right of your screen to receive notifications from WrestleTalk.com straight to your device!