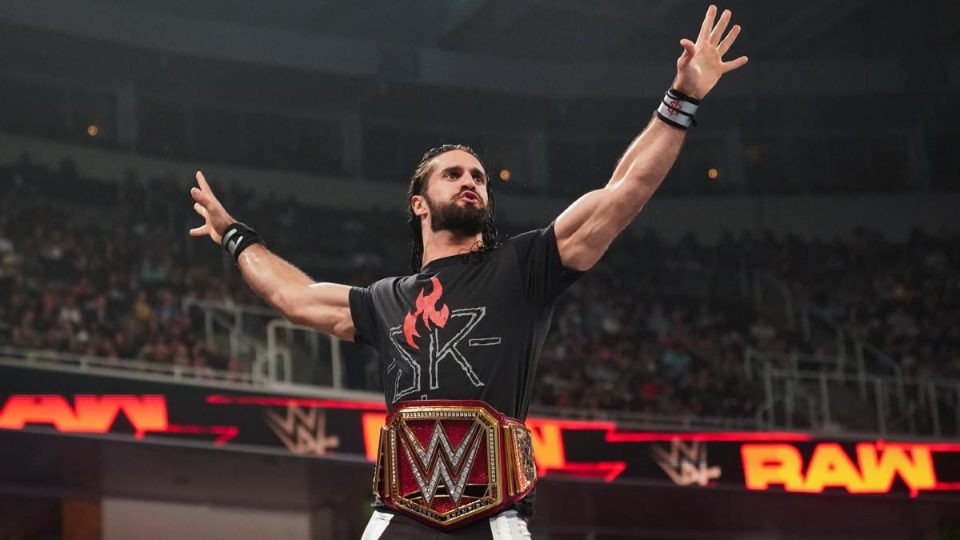 As announced by WWE this weekend, Shinsuke Nakamura, AJ Styles, Ricochet, Robert Roode and Rey Mysterio will compete in a fatal-five way match tonight on Raw.
The winner of the bout will go on to the 'season premiere' of Raw the following week to challenge Seth Rollins for the Universal Championship.
The September 30 episode of Raw is set to kick off a huge week for WWE.
On Wednesday 2 October, NXT will be going head-to-head with AEW for the very first time, and on Friday 4, Smackdown will debut on FOX.
According to Dave Meltzer on the latest Wrestling Observer Radio, WWE wants the September 30th Raw to have some exciting matches and moments so it isn't overshadowed by the big episodes of NXT and Smackdown that will follow:
"All of the emphasis is gonna fall on SmackDown and NXT because NXT is gonna have a loaded show on October 2nd because they have to, we know that. So I guess they wanna make sure that Raw doesn't fall too far, right?"
The 'season premiere' of Raw next week will not only see the Universal Championship defended, but also the return of pyro and the debut of a fresh new set/stage.