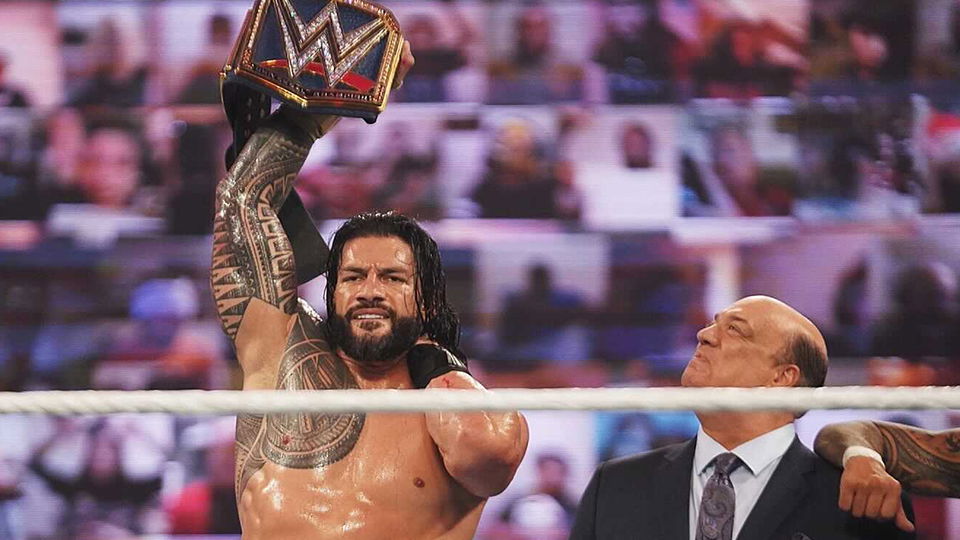 Prior to the show last week, WWE was promoting that Universal Champion Roman Reigns had a "special request" for company management regarding Kevin Owens, but we didn't get to see that play out on Friday night's show.
Ringside News, who have been on the money with several backstage reports over recent months, is reporting that Paul Heyman and Roman Reigns had a hand in changing the segment for Friday Night SmackDown.
The site is reporting that the decision was made to change the segment after the social media team had been informed of the plans, which is why the segment was promoted ahead of the show.
Ringside News has learned that Roman Reigns and Paul Heyman had a hand in changing plans on SmackDown last week. The segment where Roman Reigns had a special request was nixed in favor of what we saw instead.

We were additionally told that WWE fed those "special request" plans to the social media team well before they were changed. "Once the changes were put in place, Vince [McMahon] didn't want to even mention or work around the social postings."
It has been reported that Paul Heyman and Roman Reigns both have a big influence over the booking of the Tribal Chief character, so it's not surprising to hear that they had a big say in the changes to last week's show.
It has been speculated, based off the last few weeks of TV, that Roman Reigns will once again be defending the Universal Championship against Kevin Owens at the Royal Rumble, possibly in a Last Man Standing match.
What are your thoughts on the above story? Let us know in the comments on Twitter or Facebook.