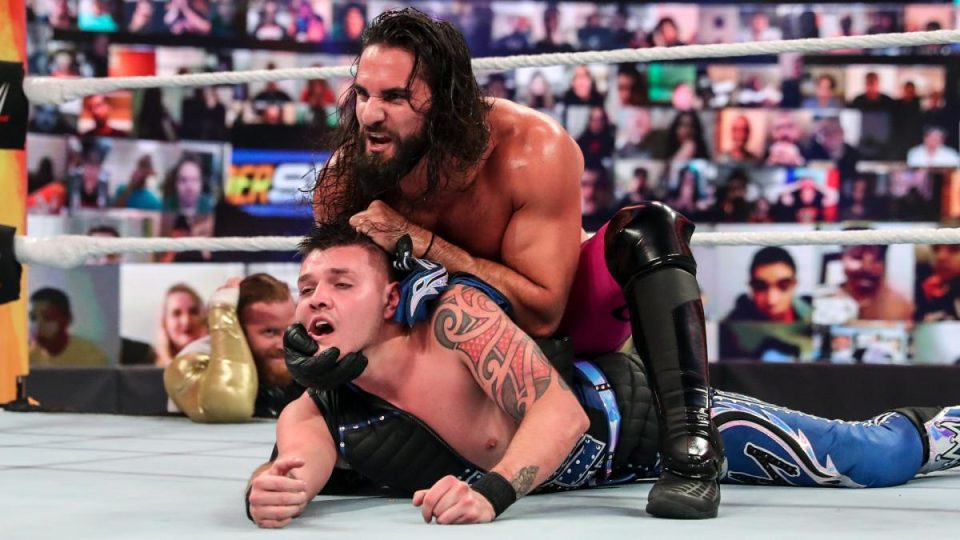 As part of the WWE Draft, Seth Rollins, Dominik Mysterio, his father Rey and Murphy were all drafted to SmackDown, bringing their pre-existing Monday Night Raw storyline with them.
In the latest Wrestling Observer Newsletter, Dave Meltzer is reporting that the reason the majority of the existing storylines are on SmackDown is that WWE is confident in its current deal with USA Network for Raw:
It was noted to us by one key person in WWE that having the three big angles all on Smackdown was on purpose because Raw is a lock on USA no matter what because they need the show or USA Network collapses in the ratings. FOX doesn't need Smackdown. FOX is heavily into sports and sports rights are escalating and the feeling is niche sports, and Smackdown on FOX could qualify as that, would be in trouble as far as being able to land a good deal. Smackdown will be fine with current numbers in two years, but if they drop 25 percent each year, that wouldn't be good.
Meltzer also notes that Seth Rollins was moved over to SmackDown as a replacement for AJ Styles, as the former WWE Champion was moved back to Raw, just six months after leaving the red brand:
Styles in particular was expected since he publicly complained about missing his son's high school football games on Friday nights, just months after complaining about wanting to get off Raw because he blamed Heyman, who was in charge at the time, for Karl Anderson & Doc Gallows being fired. Rollins was his replacement and to keep his angle going, that meant the Mysterio family and Murphy had to go to Smackdown with him.
Make sure you stay tuned to WrestleTalk.com, as we are going to have live coverage of the season premiere of SmackDown, which will feature the New Day farewell bout, a Universal Championship match, and the next chapter in the Seth Rollins and Mysterio Family feud.