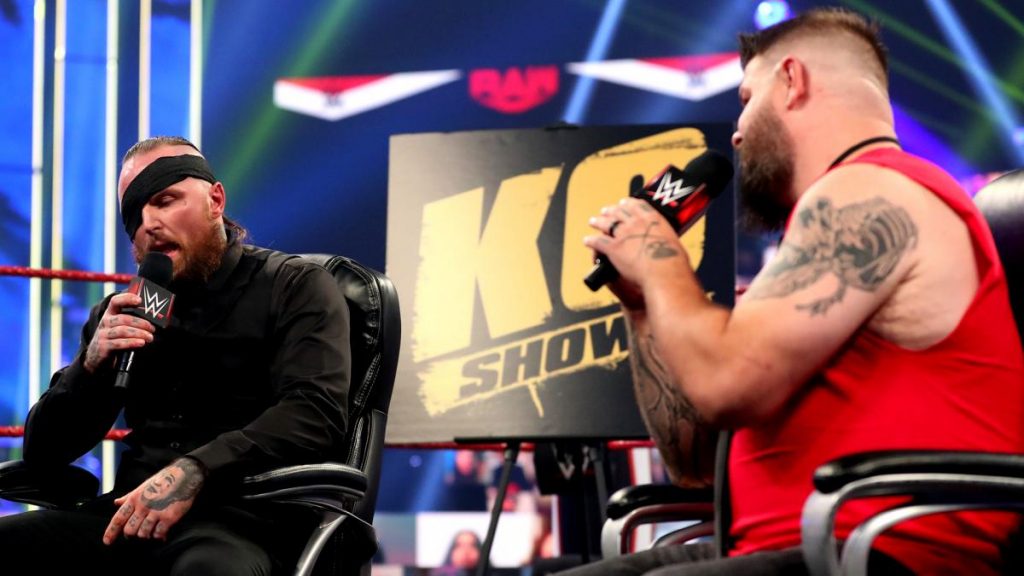 After a few weeks off of TV, Aleister Black returned on last night's episode of Monday Night Raw as a guest on the Kevin Owens show. During the segment, Black seemingly turned heel by hitting KO with the Black Mass.
It was reported when he was removed from TV several weeks ago that Vince McMahon wasn't 100% set on Aleister Black's character, so there were rumours that the former NXT Champion would return with a new gimmick.
With regards to the reason Black turned heel on last night's show, it is being reported by Dave Meltzer on the Wrestling Observer Radio that this was to give Kevin Owens a heel to feud with on Raw:
"Kevin needs an opponent because originally he was supposed to face Seth, but Rey re-signed so now [Owens] has an opponent so it just is what it is."
The prospect of Aleister Black and Kevin Owens feuding over the next few weeks is certainly rather exciting, and it will be interesting to see how Black's presentation changes now that he has seemingly turned heel.
For our thoughts and opinions on last night's episode of Raw, make sure you check out our live coverage of the show. You can read that by clicking here.