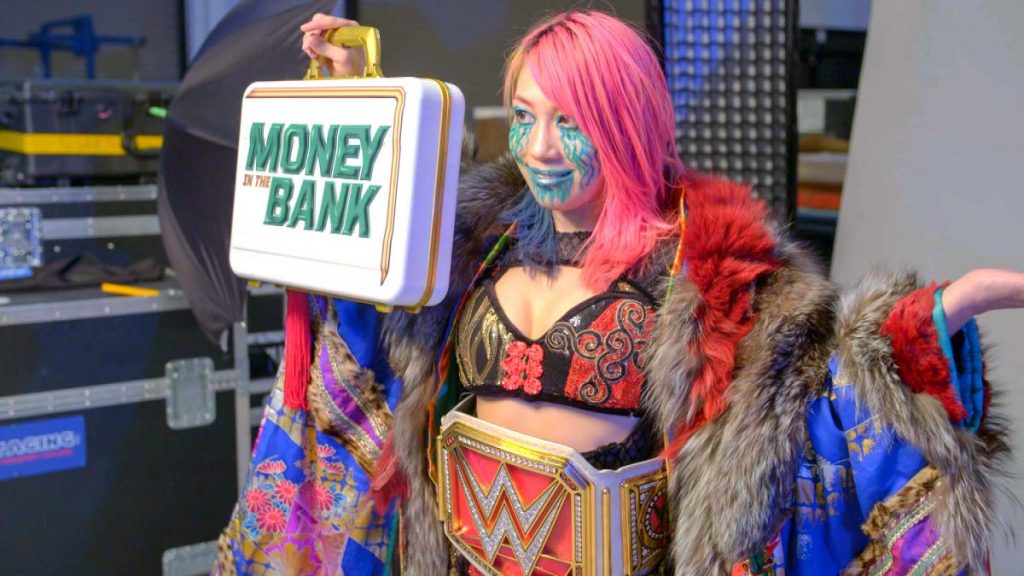 Last week on Monday Night Raw, Becky Lynch vacated the Raw Women's Championship to Asuka after announcing that she will be taking some time away from WWE as she is pregnant. During the segment, Asuka and Becky embraced in the ring, and it has since emerged that Asuka knew nothing about Lynch's pregnancy beforehand.
Many people have taken this to be an Asuka babyface turn, and it has since been reported that this was in fact the case. We also now know the real reason why WWE decided to turn The "Empress of Tomorrow" into a face.
With Lynch out of the picture, Raw was short of a top babyface in the women's division, and this is almost certainly why WWE made the call to turn Asuka into a face.
Dave Meltzer, speaking on the Wrestling Observer Radio, also noted that Asuka's next opponents are both heels (Nia Jax and Shayna Baszler), which was likely another factor in WWE management's decision to turn the Japanese wrestler into a babyface:
"I asked about the turn and I was told that the Asuka and Sane turn was not something in the plans but it was necessary because they want a babyface champion right now with names like Shayna Baszler and Nia Jax in line for title matches in the coming months."
It was reported last week that the original plans for the Raw women's division post-WrestleMania would have seen Shayna Baszler winning Money in the Bank instead of Asuka, and Becky Lynch defending her title at the pay-per-view against a returning Nia Jax.