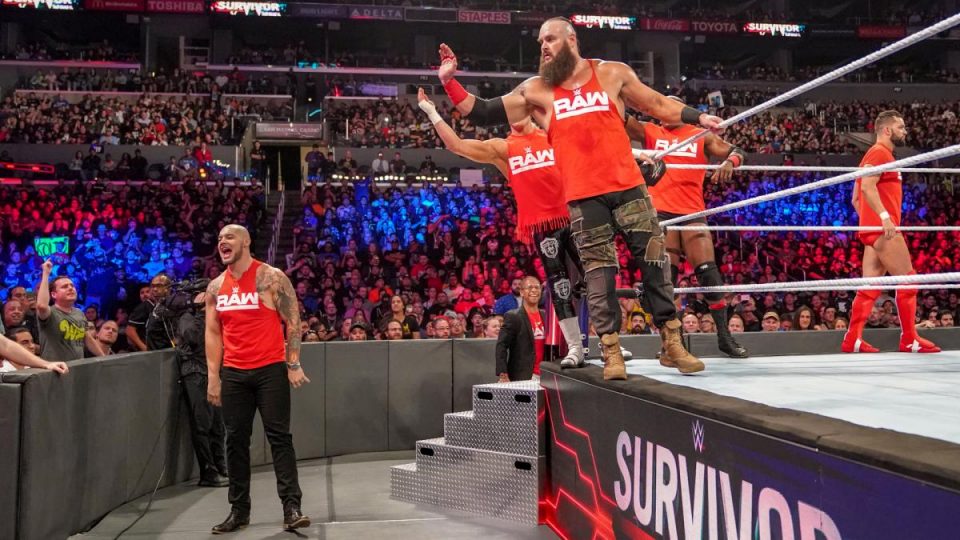 Last night at Survivor Series, Raw was firmly established as WWE's A-show with the total and utter destruction of SmackDown.
Raw ended up winning the night 6-0, because WWE disregarded the pre-show result (where the SmackDown tag teams defeated the Raw tag teams).
For clarification, the results were:
Team Raw Women def. Team SmackDown Women – Nia Jax was the sole survivor (Raw 1 – 0 SmackDown)
Seth Rollins def. Shinsuke Nakamura (Raw 2 – 0 SmackDown)
AOP def. The Bar (Raw 3 – 0 SmackDown)
Team Raw Men def. Team SmackDown Men – Braun Strowman, Bobby Lashley and Drew McIntyre were the survivors (Raw 4 – 0 SmackDown)
Ronda Rousey def. Charlotte Flair via DQ (Raw 5 – 0 SmackDown)
Brock Lesnar def. Daniel Bryan (Raw 6 – 0 SmackDown)
Going back further, SmackDown has now been beaten in the annual battle for brand supremacy for three consecutive years, which may also be factored into the storylines as it was mentioned on TV recently.
The McMahon factor
The reason behind the annihilation of SmackDown was not simply a way to shine up Raw commissioner Stephanie McMahon – although no doubt that was at least a minor factor – but it was McMahon related.
The method behind the madness was to further the ongoing storyline that Shane McMahon has gone "mad with power", a follow up from his farcical World Cup win at Crown Jewel.
Shane's failure to guide SmackDown to a single victory is expected to serve as the catalyst for his eventual heel turn and a proposed rivalry with The Miz, who is going babyface.
It is also expected that Shane's involvement on the men's SmackDown team ahead of the likes of Randy Orton, AJ Styles and others will be brought up as a factor as well.
The Survivor Series postmortem and fallout is expected to begin at SmackDown on Tuesday.