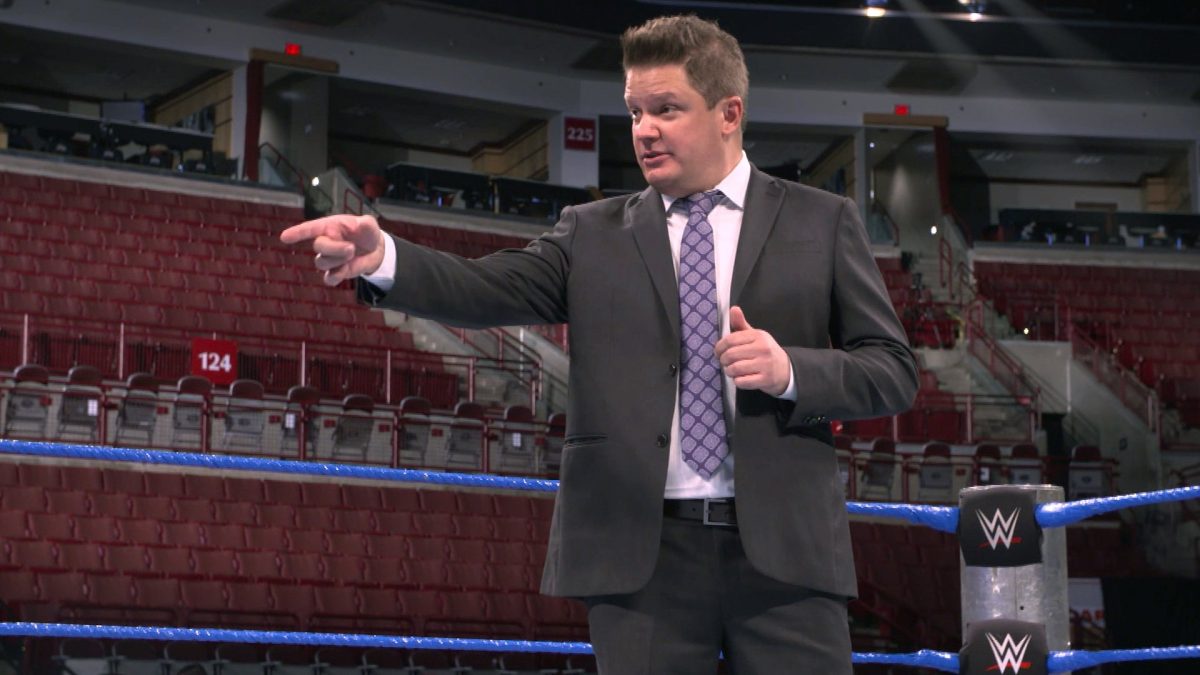 WWE released SmackDown ring announcer Greg Hamilton yesterday, and it appears the reason for his release may have come to light.
UPDATE: Hamilton has now addressed his departure, which you can read about at this link.
The release came just two days after Hamilton threatened to sue rapper Westside Gunn with "WWE lawyers" for sampling his voice.
Westside Gunn has consistently been supportive of WWE in his music and it seemed like this was just another example of that, but Greg Hamilton didn't see it that way.
Hamilton wrote on Instagram in a now-deleted post (via HotNewHipHop):
"Well @westsidegunn @buffalokidsgallery let's hope that since you STOLE my voice for your incoherent kindergarten fables, that you saved up enough delivering for Door Dash….because….You….are….🤬'd. You'll be paying me for years….apologize and I'll think about not collecting every dime for the rest of your life….or I can just get WWE lawyers….that's ok too. Settle with my lawyer. And don't EVER use my voice again….so wrong."
He deleted the post but continued to make additional comments and didn't let up on his legal threats.
Given the timing, a lot of people believe this was the reason – or at least a large part of the reason – WWE let him go.
It's worth mentioning this isn't the first time Hamilton has posted something unadvisable on social media, so perhaps it was more of a 'straw that broke the camel's back' situation, rather than a reaction to the one singular post.
Also keep in mind this is just speculation at the moment and no concrete reports have come out confirming this as the reason, but the timing does seem to add up.
To make sure you stay updated with all the latest wrestling news, add WrestleTalk.com to your Google Discover feed and follow us on Twitter!