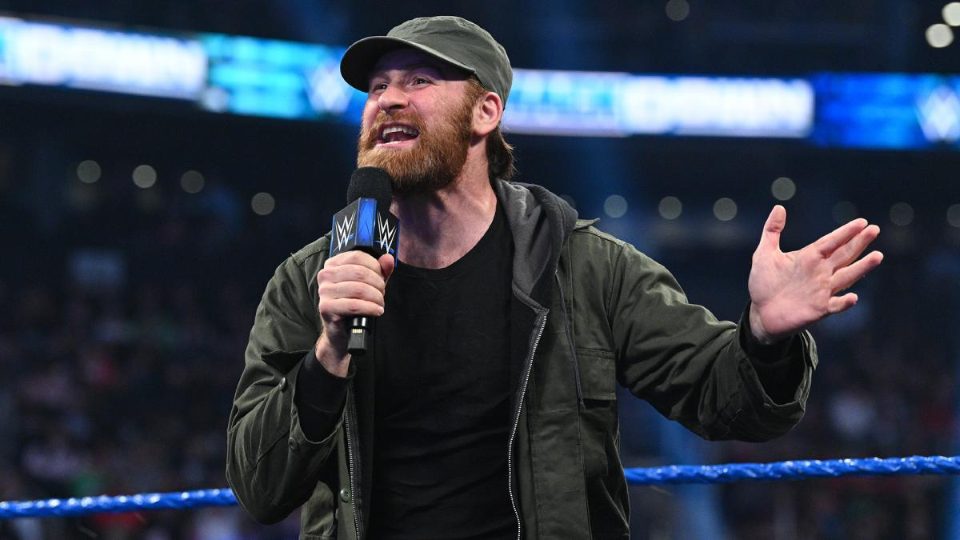 WWE star AJ Styles has revealed why his colleague Sami Zayn was off TV for a number of months until returning a few weeks ago.
Speaking on Talking Smack, Styles said that Zayn and his partner recently had a child, so he's been at home being a father.
This was all in character, and Styles explained how fatherhood would mean Zayn wouldn't be up to the task come the IC Title ladder match at Clash of Champions, saying:
"He hasn't been doing anything. From what I hear, he's a brand new father. When your wife starts getting big, so do you. You eat right with her because you don't want to make her feel bad so you just gobble it up right beside her, whatever she wants to eat, we'll eat together. Listen, Sami has probably been rubbing her feet because when you' re pregnant… he hasn't been doing nothing but rubbing feet and eating!"
Many had chalked Zayn's absence up to being due to the COVID-19 pandemic. If he is a new father and Styles wasn't making up a storyline reason, it's probably a combination of the two.
Sami Zayn and AJ Styles are both set to compete for the Intercontinental Championship tonight in a three-way ladder match that also includes Jeff Hardy.
Quote via WrestlingNews.co