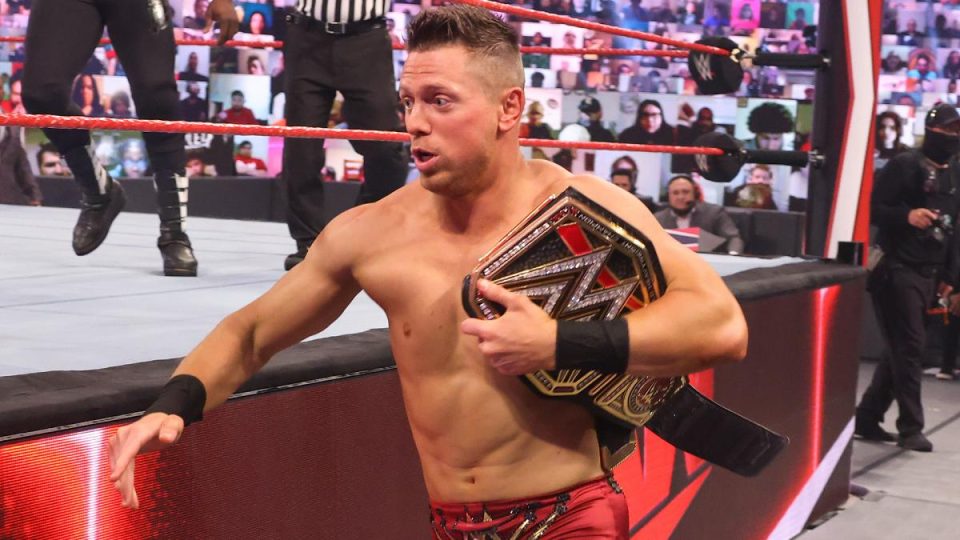 The Miz cashed in his Money in the Bank briefcase at the end of the Elimination Chamber pay-per-view this month, pinning Drew McIntyre to become WWE Champion for the second time in his career.
However, The Miz would only hold the WWE Championship for eight days, as he dropped the title on last week's episode of Monday Night Raw to Bobby Lashley. The Miz was unable to recapture the title on last night's show too.
Speaking about the decision to give The Miz the WWE Championship on Wrestling Observer Radio, Dave Meltzer explained that Miz was just a transitional champion, and isn't someone that WWE is hoping to push up the card.
The fact that WWE doesn't view The Miz as a main eventer means that he didn't lose all that much by only holding the WWE Championship for eight days, explaining why someone like Sheamus wasn't put into that role:
"It was a way to get the title on Lashley, that's just what it was. They want Drew to be the challenger on the first night with fans. So, that's the direction they went. They could have gone with someone else as a transitional champion, but the thing is when you're a one-week champion it kinda makes you suck. So, you might as well do someone who you don't portray as a main event guy.

"Let's say they put Sheamus in there, it would make Sheamus look like a complete goof; and then based on who they've got and who they're pushing it pretty much, I mean if you look at that side [of the heel roster], I mean Miz had the briefcase."
In fairness, The Miz was probably the best person for that role, and has cut a string of great promos over the last few weeks of Raw since the Elimination Chamber pay-per-view event,
What are your thoughts on the above story? Let us know in the comments on Twitter or Facebook.