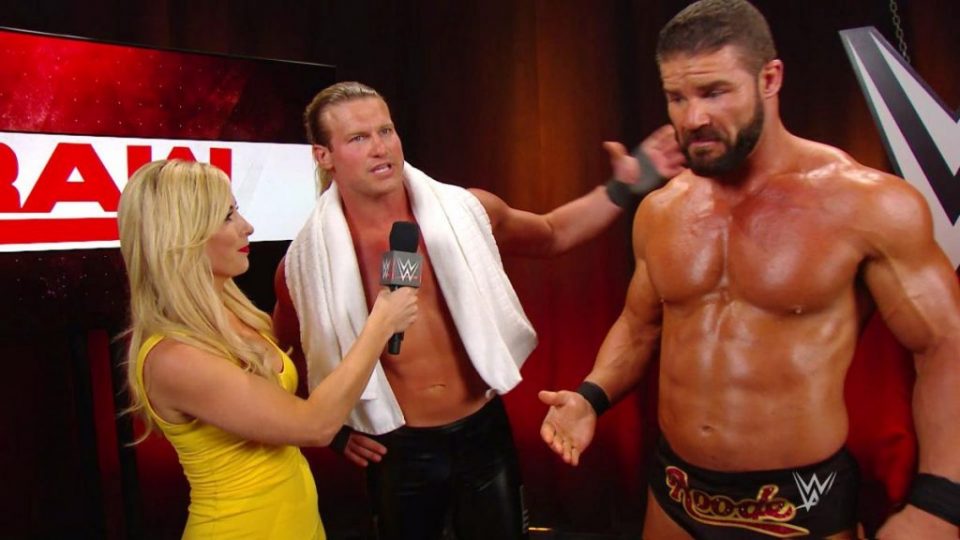 This week on Raw, Dolph Ziggler and Robert Roode won an eight-team tag team turmoil match.
As a result, they will challenge Braun Strowman and Seth Rollins for the Raw Tag Team Championships at Clash of Champions.
Monday's Raw marked the first time that Ziggler and Roode have ever teamed together on WWE TV.
The decision to put the pair together, nevermind let them pick up the win, left fans and critics alike scratching their heads.
According to Dave Meltzer on the Wrestling Observer Radio, the decision was likely made as the pair would work well with Braun Strowman:
"I don't think they want to do a match with Seth Rollins and Braun Strowman against Heavy Machinery. I don't think that's a good match for a pay-per-view. You could do the Revival, but the one thing with Roode and Ziggler you've got there is you could put them in there with Strowman and you know, they'll know how to work around him and things like that. It's not going to be anything you have to worry about. Whatever it is, they came up with a team, the team was good, so that's cool. I think it's a good thing that they came up with a good team. So many times they've come up with bad teams."
If this report is to be believed, then this will be the second consecutive pay-per-view where Dolph Ziggler was chosen to face a larger opponent due to his ability to make them look good.
WWE chose Dolph Ziggler as Goldberg's SummerSlam opponent as they felt he would be able to take the former Universal Champion's signature offence well.