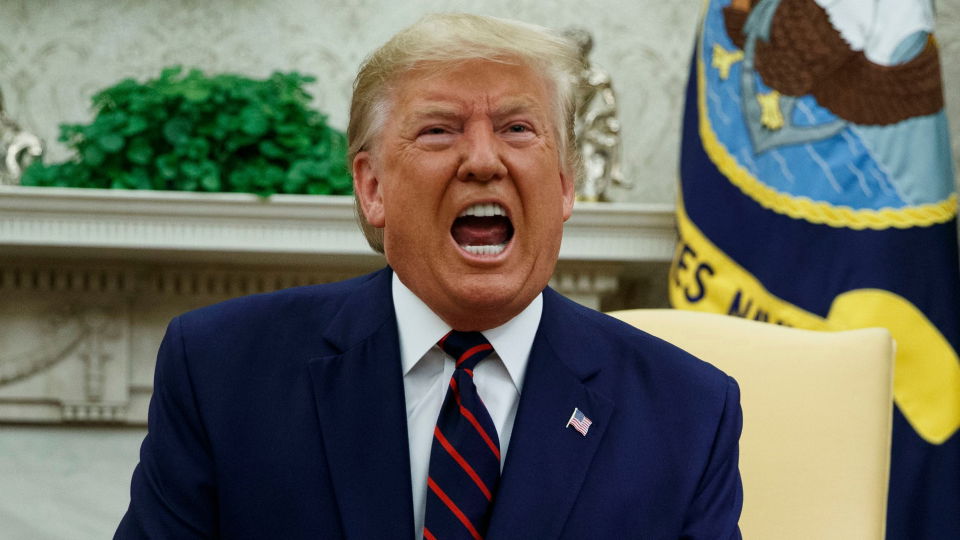 The real reason WWE hasn't mentioned Hall of Famer Donald Trump in any capacity since he became President in 2016 has been revealed, courtesy of Dave Meltzer on the latest Wrestling Observer Radio.
Meltzer noted that WWE felt as if its audience, which is predominantly African-American and Hispanic would not be too receptive to references of Trump, so opted to stop mentioning him altogether:
"Ever since Trump got elected they've tried to straddle the fence because they know that their audience is very heavily skewed Mexican American, very heavily skewed African American, you know compared to [other sports] and lower income. A lot of their audience didn't like Trump, and even though [the McMahon Family] did, it was like 'never talk about Trump. Not on the website, never.' They never talked about Trump. That was their doctrine because they read the landscape and they knew it would do them no good.

"They didn't want to rip him because Trump has a short fuse and he'd take it out on them, but they didn't want to do anything to support him even though they did go to the [Oval] Office and they got those pictures with him. They didn't talk about him on their website, and I'm sure from their standpoint right now their idea is 'we don't want to say anything.'"
This comes after reports emerged before the election last year indicating that regardless of the result, Donald Trump was likely to make an appearance on WWE TV. There is no word on whether or not this has changed.
After the events across the US this week, Mick Foley took to social media to publically urge Vince McMahon to remove Donald Trump from the WWE Hall of Fame, which you can read more about by clicking here.
What are your thoughts on the above story? Let us know in the comments on Twitter or Facebook.