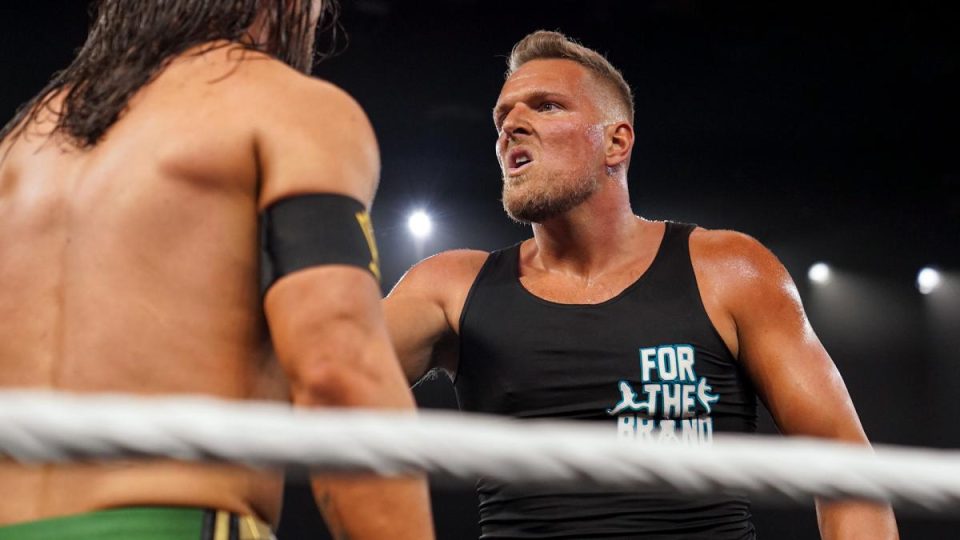 We've already covered that Pat McAfee has been pulled from NXT TV by WWE and is not expected to return to the black and gold brand for a number of months, and now we know why.
Dave Meltzer is reporting that Pat McAfee has no heat with WWE and his removal from TV is not down to something he has done. Higher-ups just decided that they didn't want him on TV right now.
Speaking on the Wrestling Observer Radio, Dave Meltzer had the following to say about why the former NFL star isn't going to be on our television screens for the foreseeable future:
""I just think they don't want to bring him in every single week. You know it's better in smaller doses… He did nothing wrong, there was no heat. I was told that specifically. There's no heat on either side. It's just they wanted him off for a little while. That's what I was told."
This is actually not the worst idea in the world. Pat McAfee only debuted for WWE in August of this year, so you don't want to have him appear on NXT TV every single week and risk overexposing him.
Fans were somewhat surprised that NXT had opted to pull Pat McAfee from upcoming shows, especially considering the NXT star has really impressed fans with his work on the mic and two matches thus far.
What are your thoughts on the above story? Let us know in the comments on Twitter or Facebook.