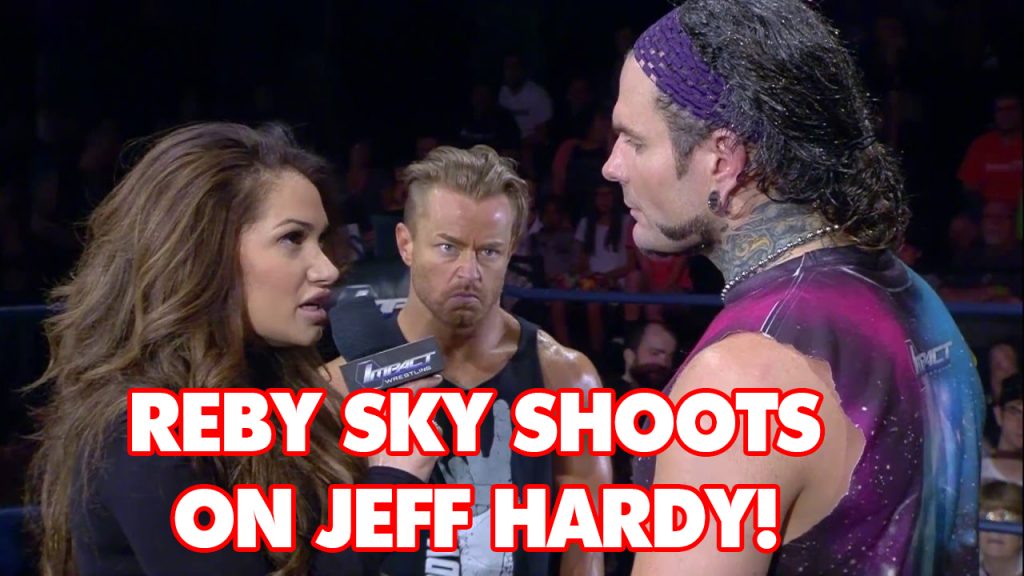 It has become apparent that Jeff Hardy's recent DWI arrest could not have come at a worse time. Not only did the incident coincide with him being cleared by his surgeon to return to in-ring action (as first reported by Pro Wrestling Sheet), but also with the filming of Matt Hardy's Ultimate Deletion match at the Hardy Compound. Considering the heavy involvement of Matt's family in the Broken Universe–and the integral role Jeff himself played in establishing said universe–fans of the act have been left to speculate if the arrest will affect Brother Nero's assumed cameo appearance in the match.
Seemingly quite annoyed at the question and the notion that Jeff serves a pivotal role in the success of the Ultimate Deletion, Reby Sky (Matt's wife) offered this scathing response to a fan on Instagram who dared make the assertion "Brother Nero needed here for ultimate deletion":
Now as funny as it is to see Matt Hardy's wife lash out at some random fan just because he wanted to see Jeff in the Ultimate Deletion (I would've been much more upset with the comment's caveman grammar), her response is a disappointing one for all fans who felt likewise.
Oddly enough, Matt himself has taken to social media to address the situation–and from a refreshingly positive perspective–posting a GIF of himself submerging Brother Nero in the infamous Lake of Reincarnation, followed by a short inspirational message:
Help others up when they're down.

— MATT HARDY (@MATTHARDYBRAND) March 14, 2018
Given Jeff's history of substance abuse, it should come as no surprise that the situation is being taken seriously and he is receiving proper support. At this point, the best we Jeff Hardy fans can hope for is that he's doing fine, WWE aren't too upset, and Brother Nero will be allowed to make his return before WrestleMania. However, I won't be getting my hopes up.