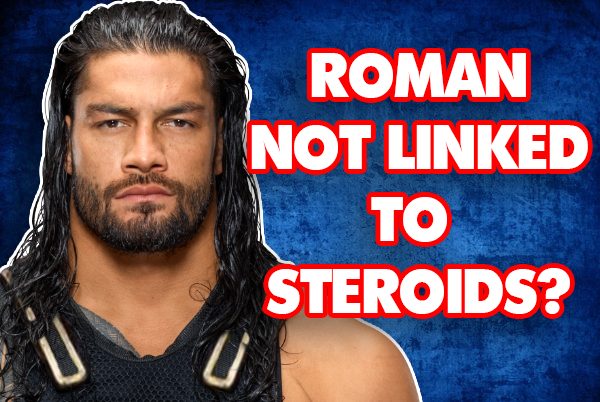 Things have taken a turn in the Richard Rodriguez steroid scandal that has cast a shroud over the WWE recently with the allegations that Roman Reigns is is connected to the drug ring. Well, it seems that is not the case as the "Reigns" that Rodriguez was referring to is actually former WWE superstar, Luther Reigns (no relation).
REIGNS confirmed in the #Rodriguez steroid ring…

That be former wwe wrestler Luther REIGNS… pic.twitter.com/IKva4icurb

— Uncensored Wrestling ?? (@Uncensored_WWE) March 9, 2018
The news broke in January of this year that the investigation into Richard Rodriguez, a now-jailed owner of a Miami based fitness and nutrition company, had unveiled how top sports and movie personalities were involved in purchasing steroids from him. From jail Rodriguez named some of his clientele in an interview with filmmaker Jon Bravo, a list which included "Josh Duhamel, Mark Wahlberg and WWE Superstar Reigns".
Since Roman Reigns name has been mixed up in the scandal, WWE has failed to acknowledge the claims other than allowing Roman to release a brief official statement through them, and perhaps now we know why. The "Reigns" to which Rodriguez was alluding to is actually Luther Reigns (real name Matt Wiese), a former WWE superstar. It seems that Jon Bravo and Rodriguez himself knew this but wanted to gain some publicity, so implied that it was current WWE superstar and resident 'Big Dog', Roman Reigns.
Posts on Jon Bravo's Instagram seem to indicate that the orders were placed under the name Matt, the real name of Luther Reigns. He promises more information soon about the situation but its safe to say that the Reigns we thought was mixed up in all of this hasn't actually got anything to do with it.
Vince McMahon can sleep peacefully tonight knowing that Roman's name is cleared and his WrestleMania main event can go ahead as planned – that is of course assuming nothing goes wrong with Brock Lesnar prior to the 'Show of Shows'.