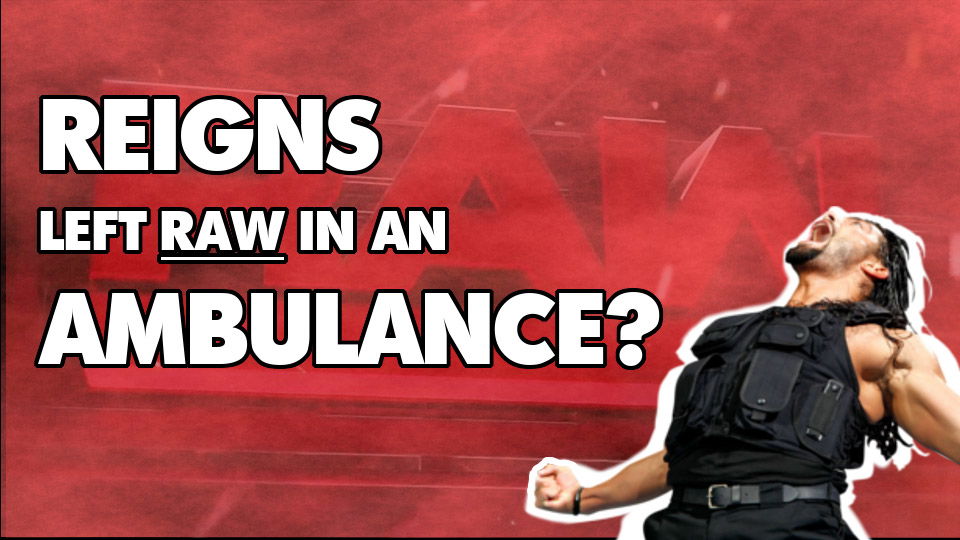 On Monday Night Raw, Roman Reigns was brutally ambushed by Brock Lesnar, leading to him being carried out of the arena on a stretcher and eventually rushed out in an ambulance.
The crowd knew who to cheer for, and it wasn't the guy that Vince McMahon wanted them to cheer for – leading to the best use of the 'You deserve it' chant I have ever heard.
WWE have maintained their silence on Roman's condition since Monday, with an article on WWE.com simply asking the question, "Will Roman Reigns be 100% for WrestleMania?"
The short answer is yes, we can expect Roman Reigns to be 100% for his WrestleMania moment next month – but we might not see him all that much beforehand.
Much like Lesnar flipping the stretcher on Monday, we can perhaps expect a flip of the script next week when Lesnar and Heyman come down to the ring to ask where the 'Big Dog' is after the vicious attack. Let's see if he turns up then?
Many are confident that Reigns is set to take the WWE Universal Championship from Lesnar at WrestleMania, finally getting his crowning moment on the 'Grandest Stage of Them All'. Whether that will be Lesnar's last appearance in WWE for a while is yet to be seen though.
Do you think that we are going to see Reigns again on Monday? Let us know in the comments below.