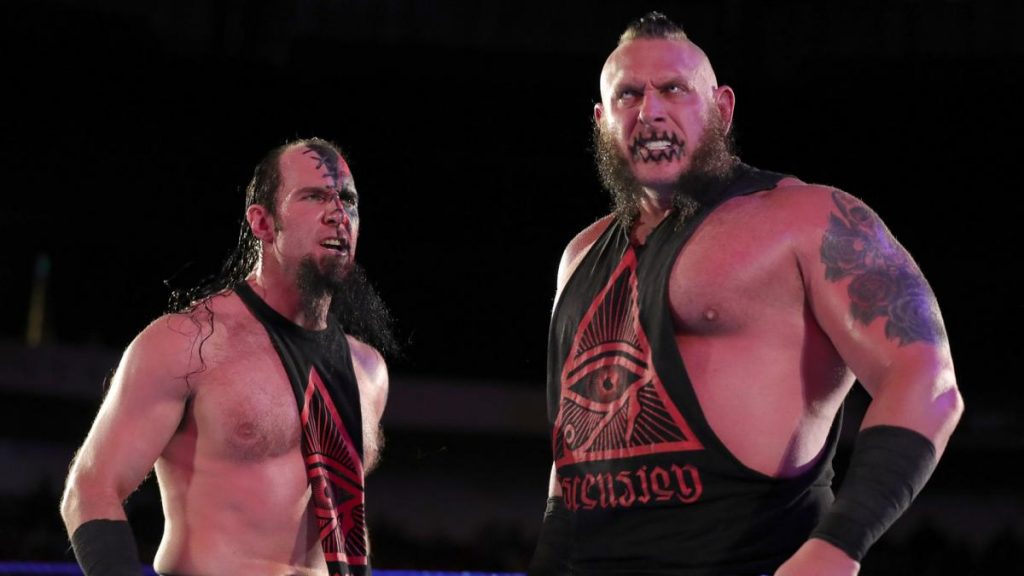 It was announced on Sunday (November 8) that four WWE main roster stars had been released from their contracts, one of whom was Viktor of the Ascension.
Also released were Viktor's tag partner Konnor, Sin Cara and Luke Harper.
Harper and Konnor are yet to comment on their releases, while Sin Cara has thanked fans and WWE for his time with the company.
Viktor on the other hand seems very happy about his release, initially tweeting a gif of Braveheart shouting "FREEDOM".
— Viktor (@ViktorRiseWWE) December 8, 2019

It doesn't take a genius to figure out what his feeling are regarding his release, does it?
Clearly Viktor's main form of emoting is through cult movie references, and he has now used a Star Wars reference to describe how he felt during his time in WWE.
I remember this feeling pic.twitter.com/2xcYt97Hes

— Viktor (@ViktorRiseWWE) December 11, 2019
Is he trying to suggest that sometimes working for WWE is like being a prisoner trapped in carbonite on the wall of a giant slug monster's dungeon? Actually, he's got a point.
We are eagerly awaiting what Luke Harper has to say on the matter.