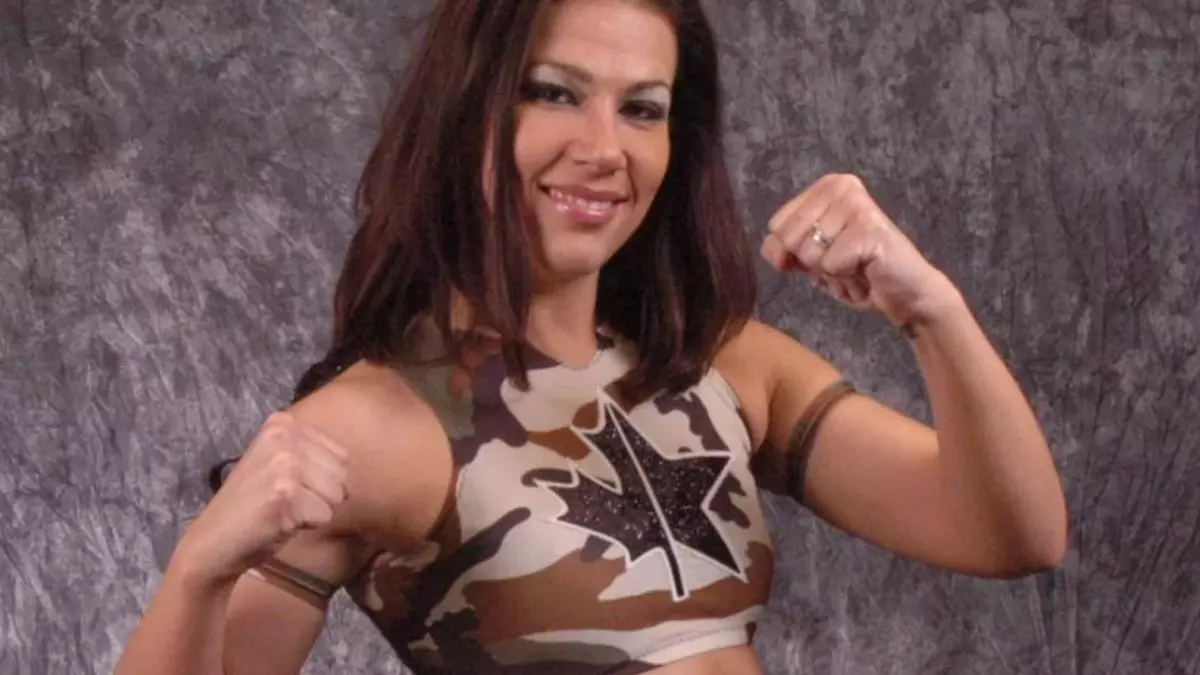 Allison Danger, real name Cathy Corino, was released by WWE in December and has recently spoken about the experience to Renee Paquette.
Now she's speaking up in a new episode of Renee Paquette's podcast, The Sessions, about what that time was like for her as well as what's next.
When discussing her trajectory with WWE, Allison Danger noted that when being released, she was told it wasn't anything personal against her or her work, saying:
"They said it wasn't my fault, there was nothing I did wrong, I had literally gotten a text a couple days before about, we were all doing great jobs, and how happy they were with the current roster, and I was told, you know, if they could bring me back they would in a heartbeat, and to make sure I know it wasn't a reflection on me, it was a change from the higher-ups going, 'Hey, we're going to restructure and that's that,' and that's it. And I was numb, and then I cried, and then I was numb, and then I cried, and then I'm sitting there going, 'What am I going to do now?' Like, could you have not fired me a week before so I could have packed my kid up, moved him up with my husband and then followed up if possible? Like, it's their first day of school. How do I rip my kid out of this?"
Describing the time surrounding her release, Danger reveals that she was struggling with living apart from her family, on top of having COVID, saying:
"I got COVID from the December tryout. So our first Christmas all apart, my husband was making it down, and literally he walked in in a mask, we watched Kendall unwrap presents, and then he went straight to the airport and flew right back. And then I'm back to work three days, and that's it. I feel like I got brought to Florida and then left to die, because now my family's split, we're struggling through that. I'm still now five months out and nothing to show for it, and I still have no idea what I'm going to do. This has been a rock bottom year."
While in her interview with Paquette, Danger noted that she is not feeling that there are doors opening for her within wrestling right now, she remains hopeful about her future saying of her former home, Ring of Honor now under the helm of AEW CEO, Tony Khan:
"Deep down, selfishly, do I want to get my fingers into it? Oh my God, yes!" Danger said. "It would be so cool! Every day, every day I'm manifesting."
Danger was recently reported to be working in a coach capacity with Women's Wrestling Army. 
Transcription via Wrestling Inc.
To make sure you stay updated with all the latest wrestling news, add WrestleTalk.com to your Google Discover feed and follow us on Twitter!