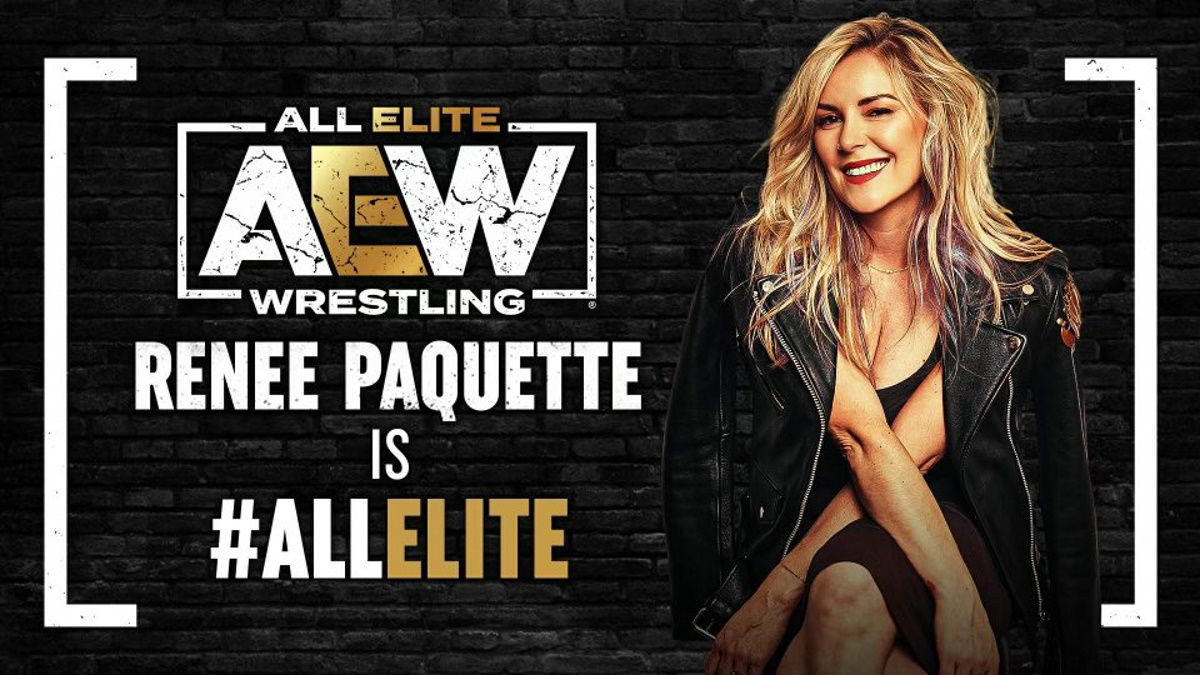 Renee Paquette has opened up about her decision to sign with AEW, after making her debut on the latest episode of AEW Dynamite (October 12).
Paquette's surprise appearance opened the episode, interviewing Christian Cage ahead of Luchasaurus' match with Jungle Boy Jack Perry. She later appeared throughout the show conducting backstage interviews.
AEW owner Tony Khan made the signing official with the customary All Elite tweet and graphic.
Speaking on The Sessions, Paquette discussed the new career move:
"It's missing being around professional wrestling. It's missing that TV aspect of doing things.

"I miss the crowds, I miss the lights, the outfits, and the aspect of putting on an actual show. I'm ready to get out of my f**king sweatpants is what I'm saying."
When asked how the conversations between Paquette and AEW came about, she replied:
"As much as I have been around a lot, I never really talked to Tony (Khan) about coming into AEW. A lot of it was, this is probably going to sound bad and I'm sure people are going to take this out of context, but honestly, a lot of it was talking to Jon.

"'Man, I want to get back into…I want to be back in the wrestling world. I miss doing stuff.' As he's thinking about what the shows look like and his role, most of our conversations were internally between Jon and I about figuring out that I want to do something and come back.

"Him and Tony are obviously very close. They spend tons of time talking about things. It was more so them talking about it because I think a lot of people thought I was sort of done with wrestling to a degree, and maybe they didn't want to ask me to do something that they thought I didn't want to do or they didn't want to step on Jon's toes.

"It all happened really fast. All of a sudden, Jon and I had been talking about it and it felt like the next day, my manager is calling me, 'They're reaching out, the contract is coming through.' Wow, that was a quick turnaround."
When asked about her role in the company, Paquette responded:
"During all of this, I've not even talked to Tony all that much about it just because there's not much that we need to talk about until now I'm there. The lead up is, 'Cool, he knows my skill-set and knows what I'm bringing to the table.'

"It's more of a, 'Let's get you in here and start working and we'll figure it out as we go.' He knows what I bring to the table in terms of my years of working in this world and the stuff that I've been able to do outside of wrestling. It's a 'figure it out as we go' kind of situation."
For more information about the latest episode of AEW Dynamite, check out our daily newsletter.
Transcription via Fightful.
Check out WrestleShop.com for all your favorite WrestleTalk merch, the WrestleTalk Magazine, wrestling shirts for grown-ups, and more!