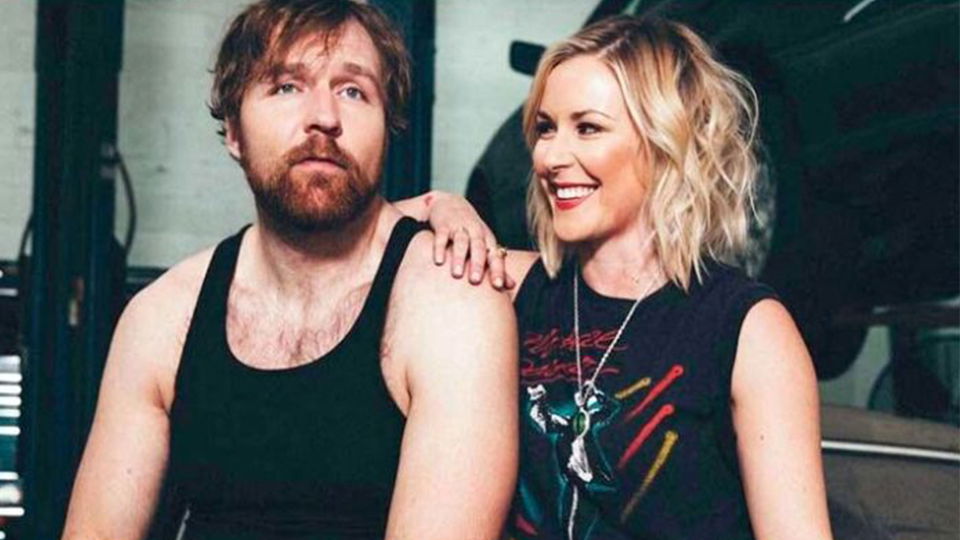 One of the most cheerful pieces of news this week was that Renee Paquette (FKA Renee Young) and Jon Moxley are expecting their first child. As most fans found out on Wednesday night, Jon Moxley revealed the news to the world on AEW Dynamite.
Now, Renee has discussed what she thought of her husband spilling the beans on TV. In short, she thought it fit perfectly. Here is the quote from her recent interview with People:
"We are so beyond excited to start this new chapter, and now finally having the world know feels like a weight has been lifted off my chest. I am the worst at keeping fun secrets! However, I definitely couldn't have predicted that the world would have found out on AEW Dynamite. I was thinking about all of these cute different ways that we could break the news to everyone and then bam, Jon just haphazardly spills the beans on Dynamite! But we're a kinda no-frills couple, so I guess it actually fit perfectly."
Renee Paquette left WWE earlier this year after having been with the company since 2012. It was here that she met her husband, Jon Moxley (FKA Dean Ambrose).
Once again, all of us here at WrestleTalk would like to congratulate the happy couple and wish them all the best.
What are your thoughts on the above story? Let us know in the comments on Twitter or Facebook.