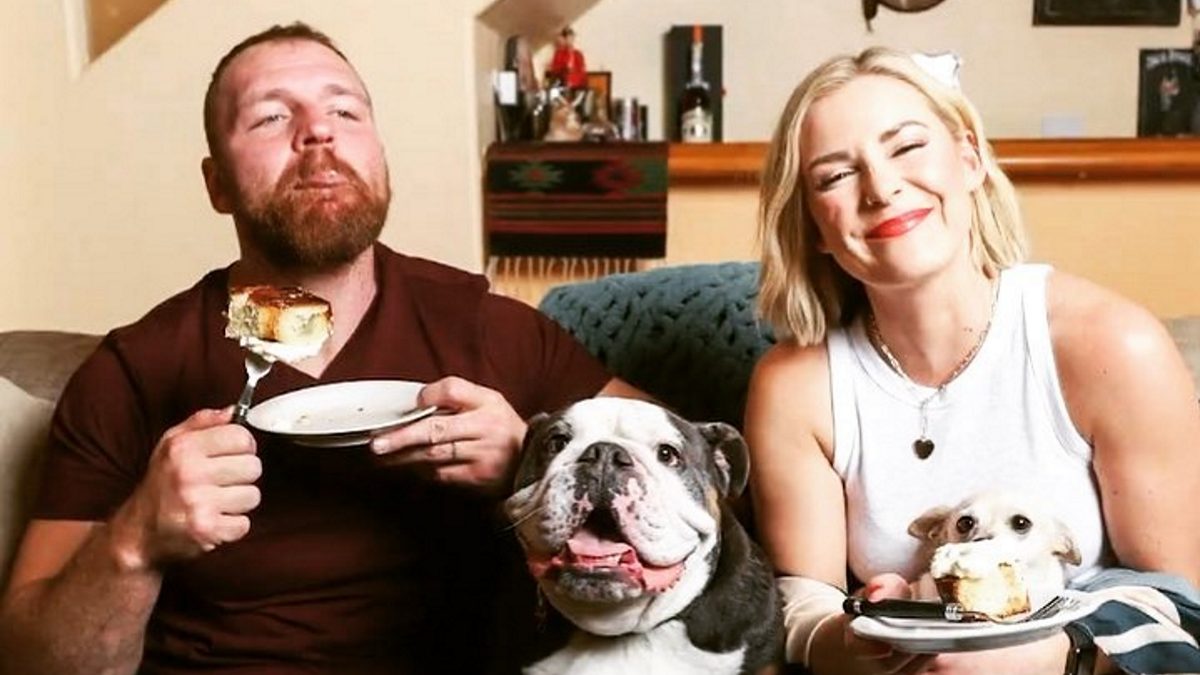 AEW interviewer Renee Paquette has now revealed that her mom has got a tattoo of Renee's husband Jon Moxley.
Paquette and Moxley are one of the most adored couples in pro-wrestling, with the duo first dating while with WWE, then both eventually finding themselves in AEW.
Speaking with Chris Van Vliet, Paquette revealed that her mother was wary of Moxley at first, after searching him up online and finding his… well, pre-WWE work.
Noting that her mom now has a Mox tattoo, Paquette said:
"It's really funny because I think of like, so when Jon and I first started dating, and I feel like Jon and I like even when we first started dating, it was just kind of like, Oh, I'm with this person now, and this is my person, and we're just going to be together.
"Like there was never really any kind of conversation of like, who we are and what our relationship is and what our dynamic is any of that. It just sort of like it always has been since we've been together.
"But anyway, so I'm on the road with WWE at the time, of course, and my mom doesn't know what kind of life I'm really living.
"Of course, I'm calling and checking in with her, but she doesn't really know anything about pro wrestling. She really doesn't know anything about who Jon Moxley and or at the time, Dean Ambrose was.
"So when I'm telling her that I'm dating this guy, and she starts looking him up. Then she stumbles upon Jon Moxley, looking up his old promos, his old matches, and she I remember her like, she called me or she texted me and she was like, so like, wary of him.
"She's like, I don't know about this. Like I don't, he seems like really like, it seems a little scary and mean and rattling off all these other adjectives. And I was like, Mom, it's fine, like don't sweat it.
"But now it's so funny because my mom is like so obsessed with Jon like, my mom loves Jon more than she loves me, I can almost guarantee you that. My mom got a Mox tattoo. Yeah, I did not see that in my, in my bingo cards."
As well as wrestling on AEW TV, Moxley currently acts as a mentor to several stars including Marina Shafir, who recently revealed that Moxley gives her feedback on her matches.
If you want to stay fully updated on all the latest wrestling news, click the red bell in the bottom right of your screen to receive notifications from WrestleTalk.com straight to your device!